NRI entrepreneur Prabhiraj Nadarajan honoured with Hind Ratan Award for Corporate Leadership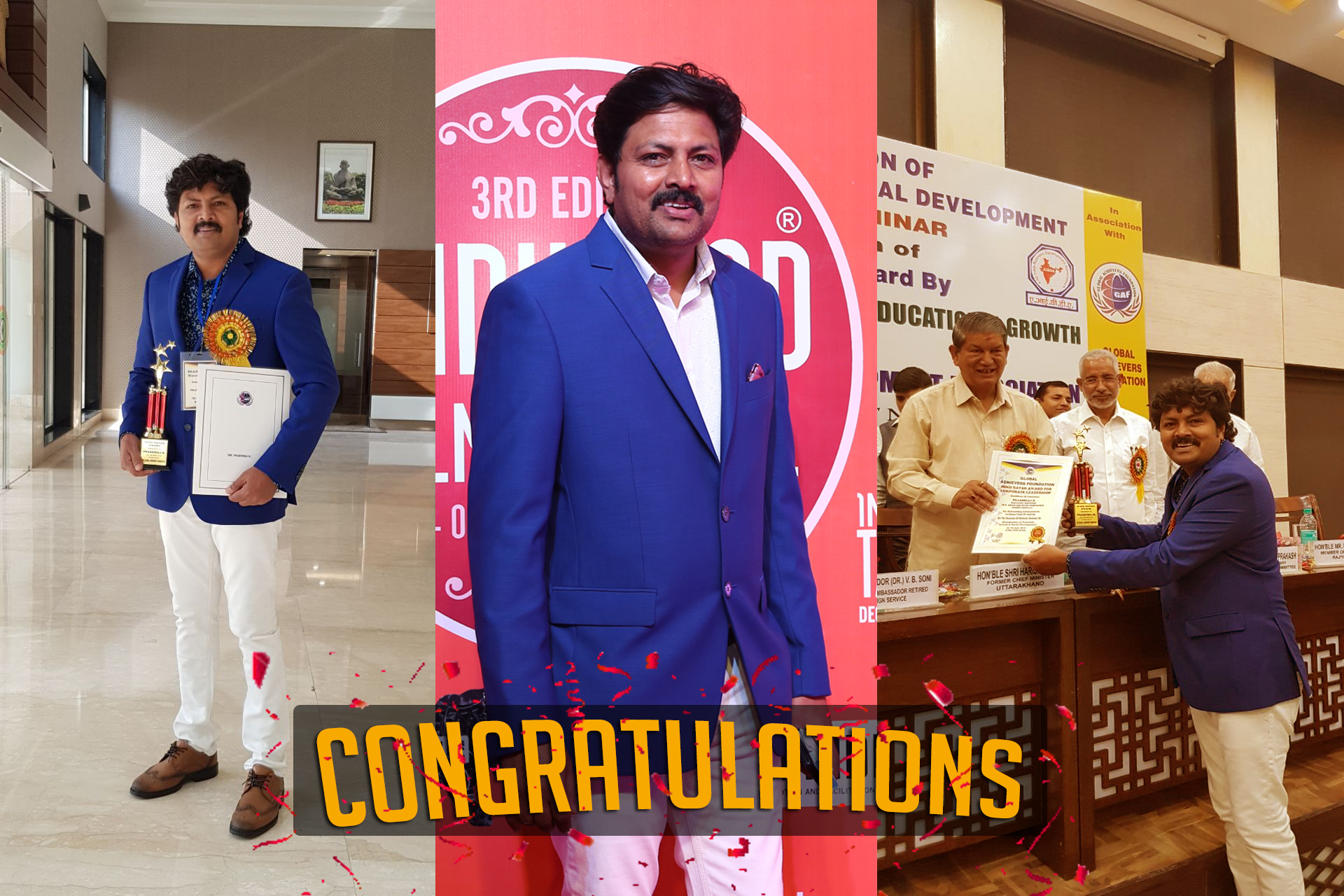 Hind Ratan Award honours prominent NRIs for their professional excellence and contributions to society. Prabhiraj played a crucial role in the evolution of UAE-based Aries Group as a global conglomerate. He established an office at his hometown and employs nearly 30 women as part of giving back policy and women empowerment.
Prabhiraj Nadarajan, a prominent UAE-based NRI entrepreneur and Managing Director of Aries Group of Companies has been conferred with the prestigious Hind Ratan Award for Corporate Leadership for his exceptional leadership qualities and business acumen.
Former Uttarakhand Chief Minister Harish Rawat presented the award at a function held at New Delhi on Sunday.
UAE headquartered Aries Group is a multinational consortium of 47 companies in 15 countries.
The event was organized under the aegis of New Delhi-based Global Achievers Foundation, a non-profit foundation working for the welfare of the Indians living in India and abroad. The Hind Ratan Award is given away to top Indian origin achievers in various professions.
Prabhiraj, known for his management strategies, played a crucial role in transforming Aries Group to a global conglomerate within a short span of time. under his astute leadership, UT division of the group became the largest thickness gauging company in the world in a few years. Today from merely a thickness gauging division, they have grown to an internationally established Inspection and Maintenance division with 25 subdivisions, and handling more than 150 activities with around 700 staff. Prabhiraj is currently the Executive Director of Indywood Film Carnival, the world's ultimate film carnival, Managing Director of Aries EPICA Electronics Trading Pvt. Ltd., Aries Marine and Engineering Services (Cochin) and Director of EPICA Studios Pvt Ltd, Aries Vismayas Max, Aries Plex SL Theatres, Aries Esstrado and Secretary of NRIPA, a first of its kind association established for NRI film producers. He is also involved in various activities of Aries International Interiors LLC and Marine BizTV, the world's first maritime TV channel.
As part of giving back to home policy and encouraging women empowerment, he recently established an office at his home town. It gives employment to 64 staffs, most of which are women. He also has started pension and allowance schemes for 30 deserving individuals in his village.
The award ceremony was attended by international diplomats, celebrities, top bureaucrats, leading entrepreneurs and philanthropists.
Prabhiraj has been a part of many dramatic shows at school and college and even showed his talent in many movies including DAM999, Villain etc. Besides been known for his acting talent he is a travel enthusiast, an expert in martial arts and holds a black belt in karate.
---