Project Indywood's acceptance growing: BR Shetty plans Multiplex at Udupi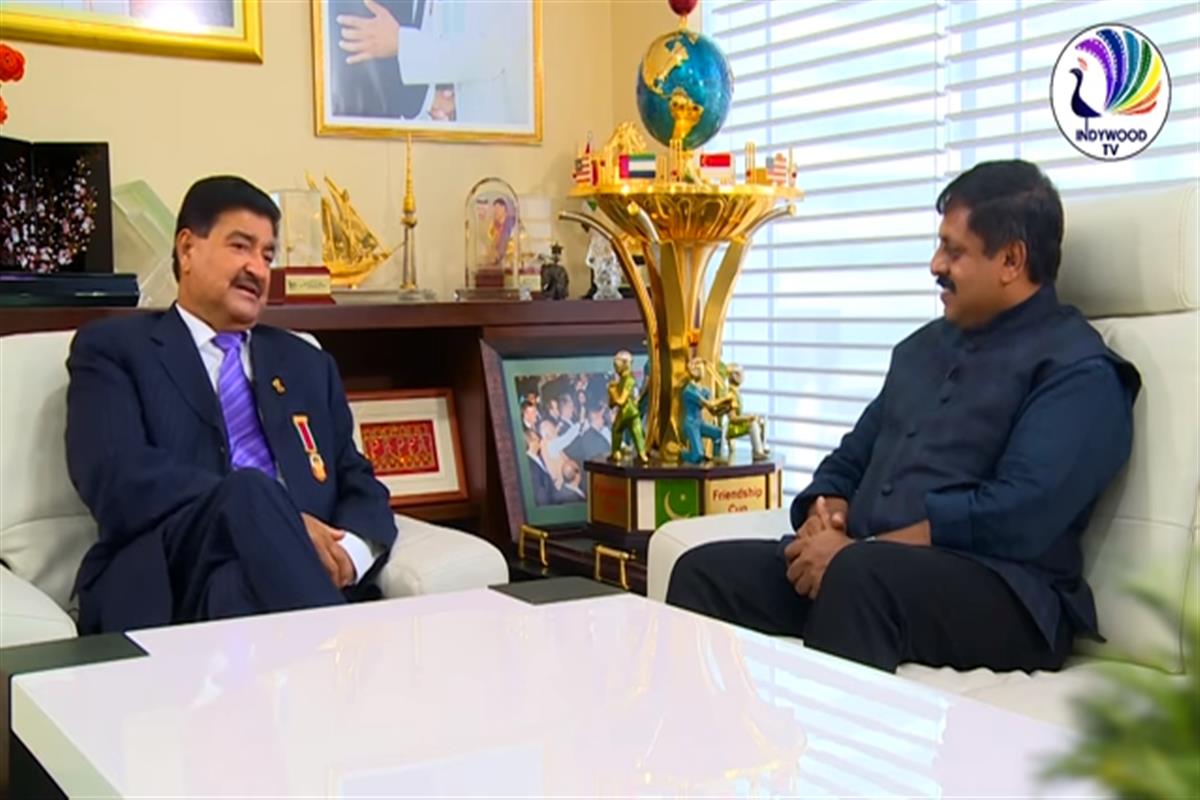 Dr B. R. Shetty plans to set up India's highly advanced multiplex at Udupi as part of supporting Project Indywood and as a gift to his home town
Another big budget project from NMC Group Founder after the announcement of Rs 1000 crore Mahabharata movie
More NRI tycoons and corporates to support 10 billion US dollar Project Indywood
Dubai: Project Indywood, an ambitious initiative to unite the stakeholders in Indian Film Industry under one roof, has been receiving tremendous support from leading NRI industrialists and business houses in the Middle East.
10 billion US dollar Project Indywood, spearheaded by Hollywood Director Sohan Roy, aims at elevating Indian Film Industry to global standards in the next five years through a consortium of 2000 Indian billionaires and corporates.
Bowled over by the vision of Project Indywood, NRI tycoon Dr. B. R. Shetty has expressed his interest to set up India's top notch multiplex at Udupi, Karnataka, possibly with the first 8K screen of the country. B. R. Shetty who is the Founder of Abu Dhabi-based NMC Group and Chairman of UAE Exchange announced this in an exclusive interview to Indywood TV, the 24/7 entertainment channel in English under Project indywood with special focus on movie centric programs and shows.
"As part of supporting Project Indywood's vision to upgrade Indian Film Industry and as a gift to my home town people, I wish to set up a swanky multiplex with state-of-the art facilities at Udupi. Because I want to ensure that people should enjoy my Rs.1000 crore Mahabharata movie and similar projects with utmost perfection and quality" said B. R. Shetty.
Sohan Roy who is also the Founder Director of Project Indywood said that the support of NRI industrialist and visionary B. R. Shetty boosts morale and it will motivate the entire Indywood team to contribute more on uplifting Indian Film Industry. "We are in discussions with top Indian industrialists and business houses in Middle East, India, Singapore and Europe. Many of them have expressed their interest to invest in Indywood consortium," he said.
The Rs 70,000 crore Project Indywood aims at initiating 10,000 new 4K projection multiplex screens, 100,000 2K/4K projection home cinemas, 8K/4Kfilm studios, 100 animation/VFX studios and film schools conforming to international standards.
"Indywood means Unified Indian Film Industry and we are planning to expand our operations across the country by the end of 2018. Indywood's vision is that big budget movies should generate Rs. 2000 crore from Indian market alone in future. We have proved that people will rush back to theatres to make it happen if we deliver quality products on high-quality screens," said the Oscar qualified filmmaker and Forbes listed billionaire," added Sohan Roy.
Indywood TV, another flagship venture of Project Indywood, was launched at Cannes Film Festival. Indywood TV is the only Indian channel which got Red Carpet entry in Cannes Festival.
---