Indian version of T10 Cricket League launched at Indywood Film Carnival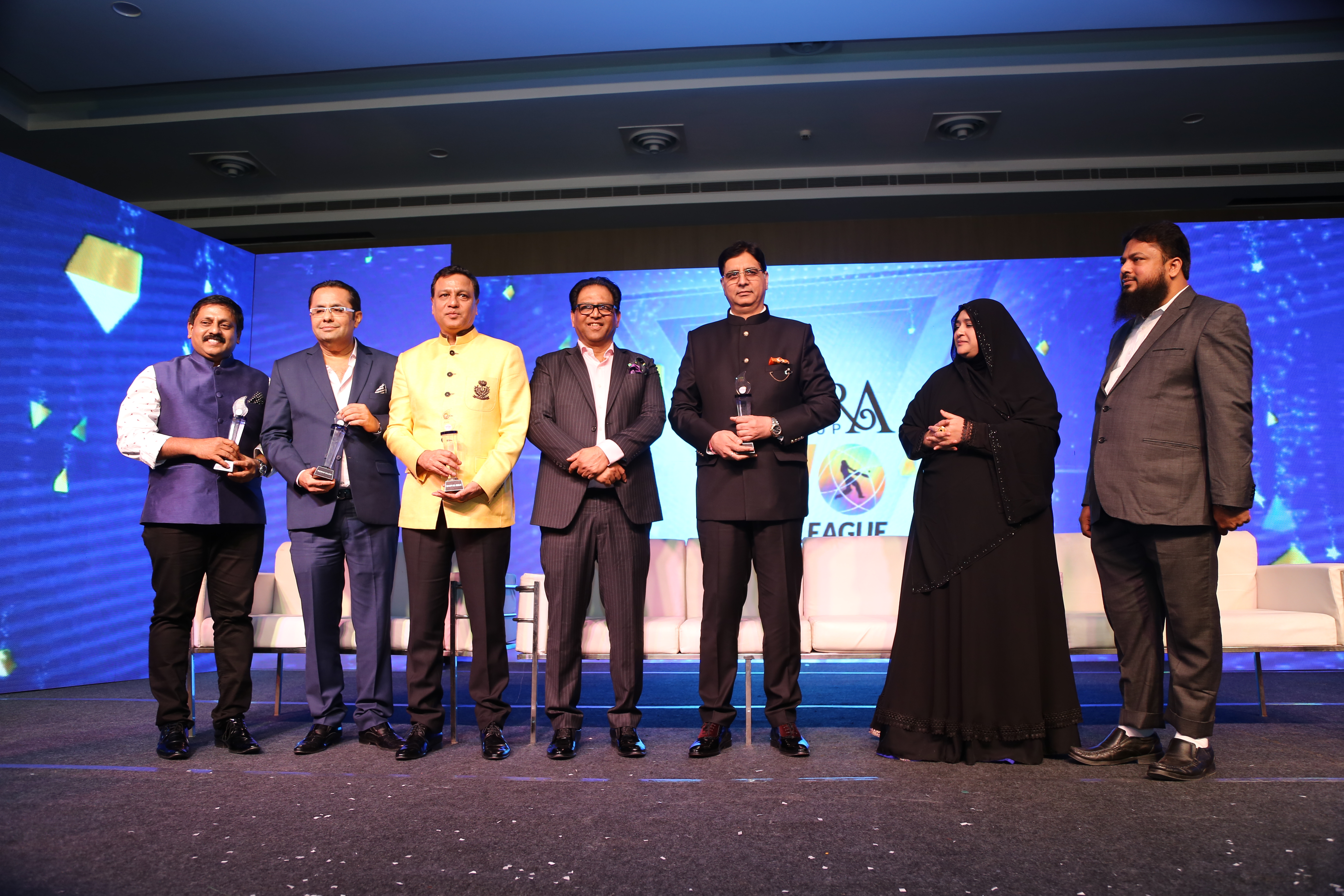 The first ever T10 International League was launched by the influential and leading woman entrepreneur Nowhera Shaikh, CEO and Managing Director of multinational conglomerate Heera Group.
Heera Group is the Title Sponsor and the T10 league is now named as Heera T10 League
10 billion US dollar Project Indywood to promote sports entertainment in a big way.
The T10 league to be held in Sharjah from Dec 14 to 17 is a 90 minutes format of 10 overs
Hyderabad (04.12.2017): The grand Indian launch ceremony of the first ever T10 Cricket league was held at the third edition of Indywood Film Carnival 2017 at Princess Hall, Ramoji Film City. Multinational conglomerate Heera Group hosted the Indian version of T10 Cricket League as part of the global branding of cricket's new format.
Indywood Founder Director Sohan Roy emphasized that it is Indywood's vision to screen games like cricket on movie screens and T-10 format is the ideal one to begin with. Sports entertainment industry is growing at a fast pace in India and one of our main objectives is to brand Hyderabad as the hub of sports entertainment. By blending the potential of entertainment and sports wonders can be created. It will generate more revenue to the state and job opportunities to youngsters," he said.
The four-day T10 cricket will begin on 14th December at the Sharjah Cricket Stadium. Big hitters like Shahid Afridi of Pakistan, India's Virender Sehwag, Sri Lanka's Kumar Sangakkara and England's Eoin Morgan feature in T-10 league.
The league Title Sponsored by the Heera Group consists of Bengal Tigers, Kerala Kings, Maratha Arabians, Pakhtoons and Punjabi Legends, with Team Sri Lankan completing the set.
More than 100 plus prominent media including The Wall Street Journal, Entrepreneur, Forbes etc covered the prestigious Indian launch of T10 cricket league.
The T10 launch was attended by the man who introduced this innovative concept and brought this to the international level billionaire businessman Nawab Shaji Ul Mulk along with team owners Rizwan Sajan, Nawab Shafi Ul Mulk and league directors Syed Sami and Vijay Vyas.
The President and partner of the league is Salman Iqbal who is another powerful businessman in the Middle East who runs the massive ARY group stated "We thank Heera Group for coming on board as Title Sponsors and excited at the grand launch of the league in India."
For more details, please visit
T10 League - ttensports.com
Indywood Film Carnival - www.indywood.co.in
Sohan Roy - sohanroy.com
---