Indywood Talent Hunt 2017 inaugurated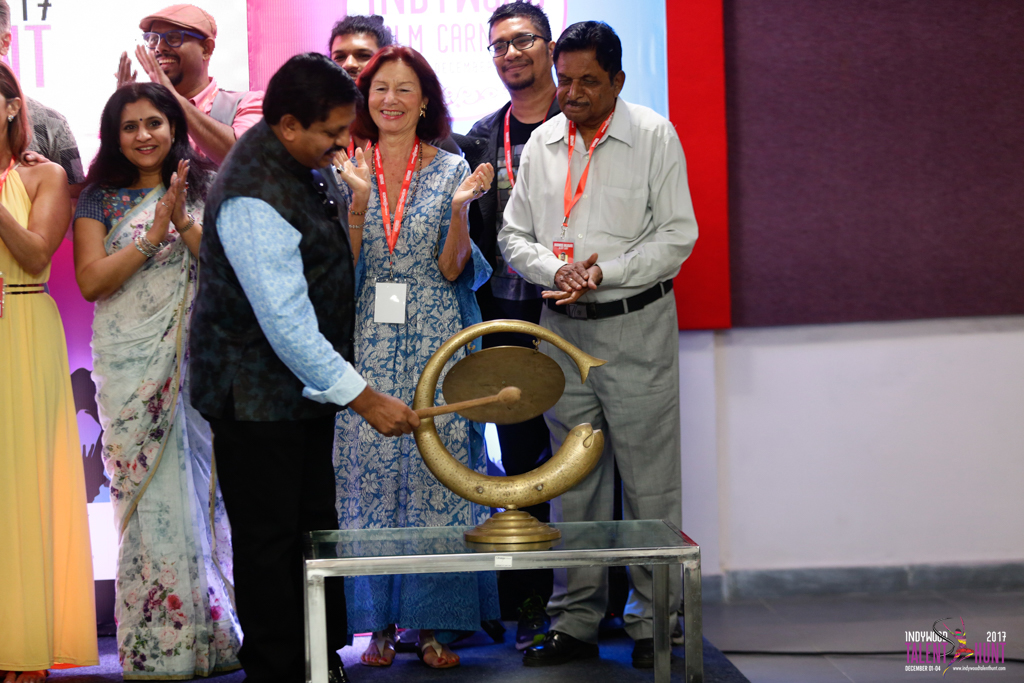 Indywood Talent Hunt, one of the flagship events of Indywood Film Carnival, was inaugurated on December 1st, 2017 at Ramoji Film City, Hyderabad. Indywood Founder Director Sohan Roy inaugurated the film carnival, the biggest fiesta of entertainment and fun in the country, by ringing a bong.
Former Miss India Simran Ahuja hosted the inaugural ceremony. Eleven juries and guests from various parts of the world were present which included Soo Sung Lee (film director), Axel Stein (Film curator, Germany), Nawaf Al Janahi, K.N.T Sastri, Marianna Borgo, Amir Muhammed (writer and movie maker, Malaysia), Bassam Mohammed Al Thawadi (film producer and director), Nassan Nazer, Laurie Gordon (animation artist), June Robles Lana and Sarath Chandu (film artist).


Indywood Talent Hunt competition consists of
22 events
where thousands of young talents are participating to showcase their talent on an international platform.The themes of the documentary, short film, photography and advertisement were announced during the inaugural ceremony.
Out of the 22 events, two events took place on the first day that is poster designing and performance arts. Monika Manekar was declared as the winner and Sarath Mohan was declared as the runner-up for poster designing. Vaishnavi, a young singer was declared as the winner of performance arts and Swarang, a child magician was declared as the runner-up.
There was a showcase of exquisite talents from people belonging to varying age group on the first day. The prizes were distributed by Anson I J, Chief Operating Officer of Indywood Talent Hunt.
---