Indywood Film Carnival boosts film trade imports and exports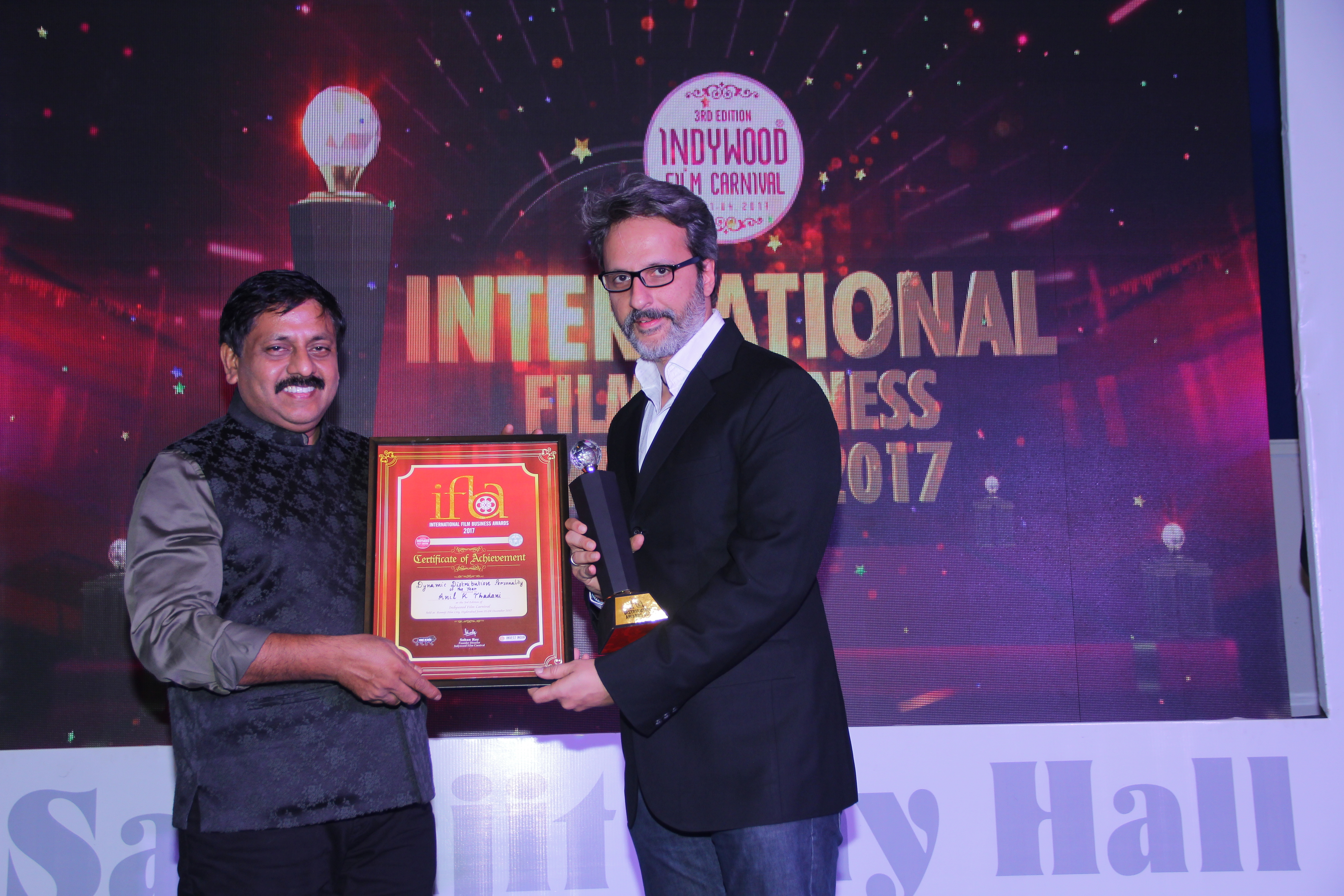 Indywood Film Carnival (IFC), the ultimate film extravaganza of entertainment and fun, concluded successfully at Ramoji Film City. The event was held from December 1 – 4.
IFC become a host for over 150 potential investors this year who allegedly have a major role to play in fulfilling the set targets of the whooping 10 billion US dollar Project Indywood. After the startling announcement by Abu Dhabi-based NMC Group Founder B R Shetty on his Rs 1000 crore movie project, Mahabharata, many more investors have willingly expressed their interest in following the suit, with major announcements soon to follow.
Indywood Film Market (IFM), the trade arm of IFC bustled with energy and witnessed participation of over 600 companies and 3000 plus trade delegates. The exhibition segment was not just attended by top international brands like Sony, Cannon, Ari, Red, but also saw participation from emerging film markets like Cambodia.
Indywood Film Carnival also honoured top trade achievers with International trade awards. This year Baahubali topped the chart of numbers of awards and grabbed five including India's Pride Award which was shared with Dangal for bringing international fame to Indian movies.
Yash Raj Films was presented with National Producer of the Year award; Fox Star Studios and AA Films were bestowed with Best National Distributor award; Anil Thadani was honored with Distribution personality of the Year award and well acclaimed film critic, Taran Adarsh was bestowed with Media Icon of the year award. Other winners included Lionsgate (International Film Brand of the Year); International Film Festival of India - Goa (Best Film Festival of India), Film and Television Institute of India (Best Film Institute); and Cinepolis (Most Prolific Cinema Chain of the year).
Indywood Film Tourism Awards 2017 was also conducted to honor top national and international film commission and tourism boards who have taken brilliant initiatives to encourage film tourism. H E Mr. Thorir Ibsen, Ambassador of Iceland to India; H.E. Mr. Milan Hovorka, Ambassador of the Czech Republic to India and H E Mr. Archil Dzuliashvili, Ambassador of Georgia to India also graced the event with their presence.
Technology award was also conducted at IFC to honor top production, post production and animation studios in the country. Lensmen K K Senthil Kumar and Ravi Varman were honored in the cinematography category while national award winner Sajith Koyeri was bestowed with award for best Sound design In the VFX section Pete Draper was honored with award for best VFX person and NY VFXwaala was awarded with Best CGI VFX Service Provider.
Renowned film production designer, Sabu Cyril and Action director, Peter Hein also conducted interesting workshop during the event.
With the aim to bridge the gap between the East and the west, Indywood Film carnival opened new avenues for international trade and investments beyond conventional borders and kept its promise to bring the Indian diaspora a step closer to the global film market.
---