Anukavyam will help to popularise poems: V Muraleedharan MP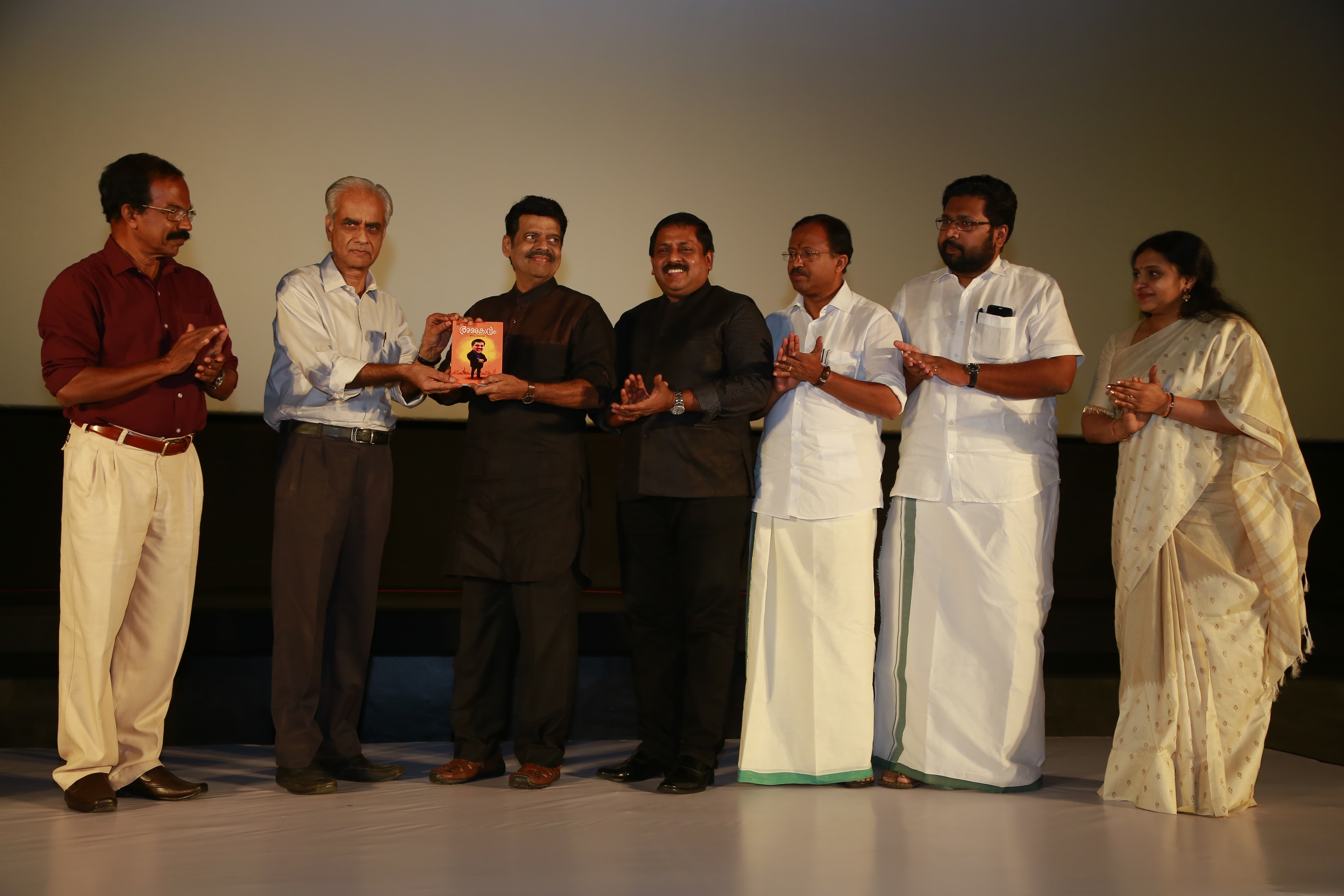 Anukavyam is an initiative by NRI entrepreneur Sohan Roy to make poetry more popular
With an aim to promote poems an android application titled 'Poet Roll' also was launched
A collection of 101 selected poems was released at a function held at Aries Plex (Audi 1 screen) on Tuesday. Eminent personalities from socio-cultural, political, business sectors attended
Hollywood Director Sohan Roy is also the Chairman and CEO of UAE-based Aries Group
At a glittering function, leading NRI entrepreneur Sohan Roy's compendium of poems titled Anukavyam was launched. A collection of 101 selected poems was released at a function held at Aries Plex (Audi 1 screen) on Tuesday in the presence of eminent personalities from socio-cultural, political and business sectors.
Anukavyam is a unique way of presenting ongoing socially relevant issues in a few lines with the help of social media and technology.
While delivering inaugural address, Rajyasabha MP and former BJP State President V. Muraleedharan said "In today's busy world, those who love poems do not get much time to read and as a result miss out lot of new and creative works. Anukavyam enables the reader to quickly understand and at the same time invoke thought processes like never before. This will also help make poems much more popular."
Anukavyam presents poems in four to five lines in all its glory within with the help of high-tech pictures and background music said Sohan Roy who is also the Chairman and CEO of UAE-based Aries Group.
DC Books, one of the leading publishers, is publishing and distributing Anukavyam.
An exclusive android application for the promotion of poems titled 'Poet Roll', developed by Aries Estrrado, was launched by Santhigiri Ashram Organizing Secretary Swami Guru Ratnam Jnana Thapaswi. The USP of the application is user can experience audio and video versions of the poems.
K. S. Sabarinadhan MLA, Malayalam University former Vice Chancellor K. Jayakumar, actor cum director Balachandra Menon, Novelist Prof. George Onakkor, Architect G. Shankar were the special guests.
It is the short but intense presentation that makes Anukavyam eye-catching. Deviating from the traditional lines of metaphors, Sohan Roy has taken up a short but straightforward way of writing poem.
Death of Madhu, a tribal youth of Attappadi, suicide of an NRI, the political murders of Kannur, rape of minors, the Syrian issue, petrol/diesel price hike and Tripura elections are some of few poems that gained popularity.
Palayam Imam V. P. Suhaib Moulavi, Evangelical Church of India Fellowship Bishop Rev. Dr. George Eapen, Ekalavya Ashram Head Swami Aswathi Thirunal, Technopark CEO Hrishikesh Nair, Kerala Chalachithra Academy Deputy Director Bina Paul, Avittam Thirunal Adithya Varma, leading entrepreneurs Baby Mathew Somatheeram, Johny Kuruvilla, Dr. J. Rajmohan Pillai and Dr. Biju Ramesh also were present on the occasion.
---