Star Book Media Pvt. Ltd. joins hands with Indywood Talent Hunt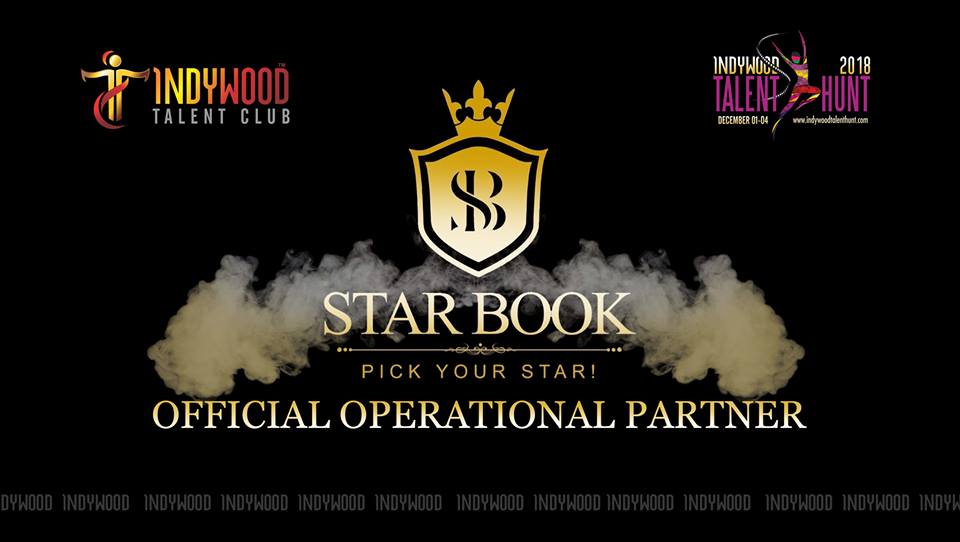 Bangalore based Casting, Media & Infotainment company "Star Book Media Pvt. Ltd" has officially tied up with the 4th edition of Indywood Talent Hunt 2018 as Operations Partner for two of its national level competitions, namely "Still Photography" & "Short Film Making".
In an official declaration, Mr. Golla Krishna, CEO of Star Books Media Pvt. Ltd., said that his firm which has operations across Karnataka and Telangana will be dealing with the Operations, Jury Management, and Online Promotions for these two events.
Star Books Media deals with public relations, celebrity management, film promotions, advertising and corporate content marketing. The company aims to become the best-in-class global provider of luxury and entertainment services and marketer of audio/video entertainment products with profitable growth through innovation, new product development, continuous improvement, acquisition and brand building.
The build up to the two national level competitions which carries a cash award of Rs. 1 lakh each, plus an opportunity to enter the film industry, is being managed by Indywood Talent Club, an affiliate organization of student clubs set up to promote art and culture under the umbrella of Indywood Talent Hunt.
Indywood Talent Hunt (ITH) is the country's premier showcase to discover creative talents in various artistic and cultural domains. Held as part of the prestigious Indywood Film Carnival, ITH has become a stepping stone for India's young creative talents into films and other avenues of entertainment. Over 20 competitions will be conducted as part of ITH 2018, including the fashion pageant Mr and Miss Indywood. Several celebrities, social influencers and delegates from the film and entertainment industry are expected to grace the occasion as in the preceding years.
For more updates follow Indywood Talent Hunt on:
Facebook: https://www.facebook.com/indywoodtalenthunt/
Instagram: https://www.instagram.com/indywoodtalenthunt2017/
Indywood Film Carnival 2018
Into its 4th edition, Indywood Film Carnival has been a platform to meet, connect and showcase the best of India's numerous film industries with national and international stakeholders of cinema. The flagship event of the USD 10 billion Project Indywood initiated by Hollywood filmmaker Sohan Roy, IFC is an annual confluence of film makers, production houses, technology providers and aspiring artists that aims to realize the dream of a unified Indian film industry.
Continuing the success streak of its predecessors, Indywood Film Carnival shall return for its fourth edition from Dec 1-5, 2018. The event shall comprise of the All Lights India International Film Festival (ALIIFF), Indywood Film Market, Indywood Talent Hunt, Investors Meet, Excellence Awards and an array of entertainment programmes.
---