Exhibit at South Asia's biggest film expo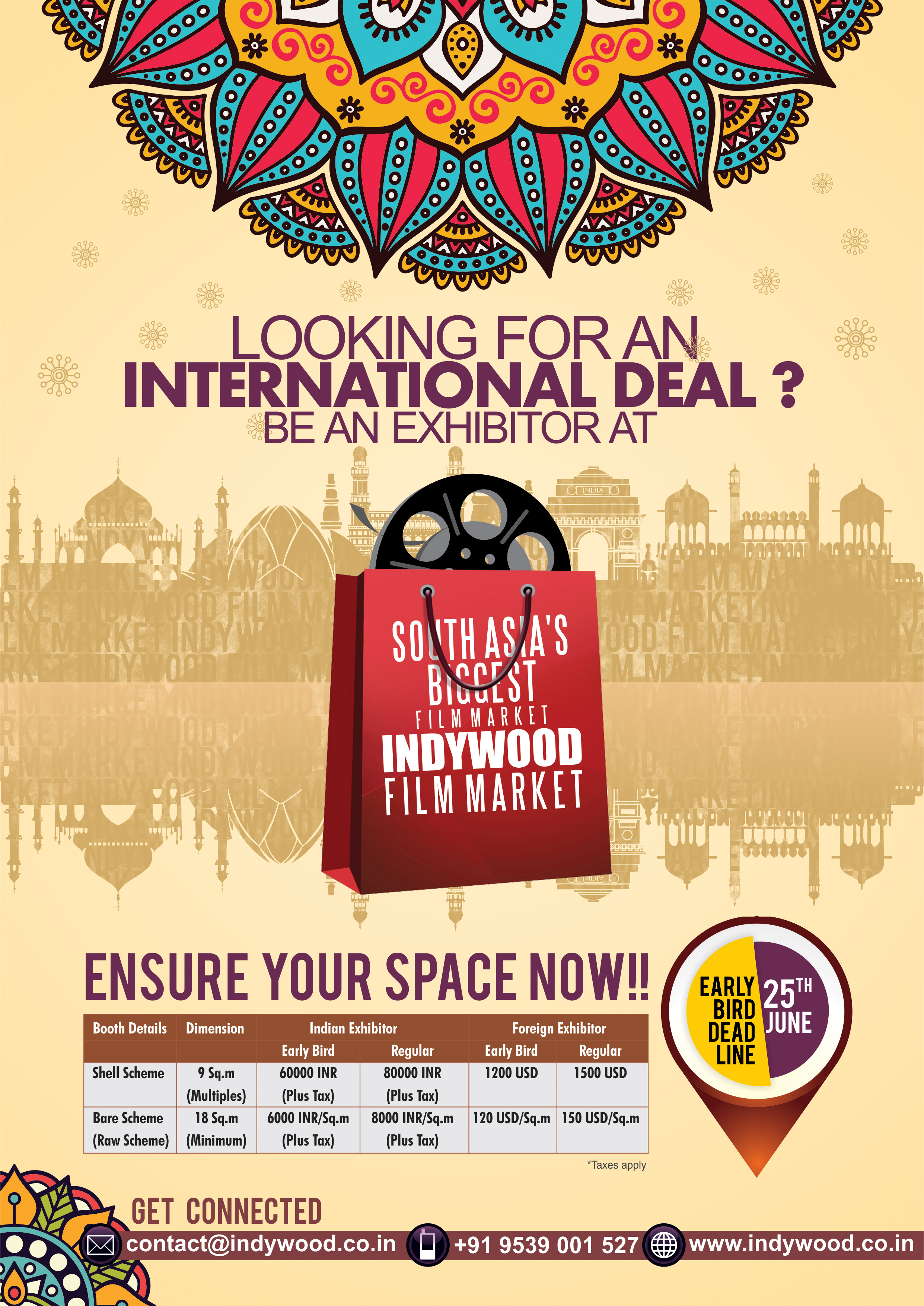 Reach out the global network of film industry professionals and discover the fascinating projects & talents!!
Provides an ideal global market venue where business deals of motion picture production & distribution are sealed. IFM provides excellent visibility and exposure to buyers, sellers, service providers & industry luminaries through exhibition space and network opportunities. The market will serve as the converging point of global buyers and sellers with an expected turnout of 2000+ delegates and 200+ exhibitors.
Key Attractions:
Technology meets

Investors Meet

Product Launches & Demonstration

Film Sales/Buying

Networking Sessions

Panel Discussions

Conferences

Market Screenings & Viewing Room
Who can participate?
Technology Makers

Equipment Companies

Distribution & Buyers

Cinema Exhibition & Multiplexes

Film Support/Services

Animation/VFX

Production Companies

Production Studios

Film Sales Agents

Film Associates

Film Commissions

Film Festivals

Film Making Schools

Film Makers & Film Producers

STALL SPECIFICATION:
All Standard Booth Inventories (Table /Chairs / Electrical points etc)

2 All Access Market Badges

10 Visitor Passes to the Film Market
ENSURE YOUR SPACE NOW!!!
Booth Details

Dimension

Indian Exhibitor

Foreign Exhibitor

Early Bird

Regular

Early Bird

Regular

Shell Scheme

9 Sq.m (Multiples)

60000 INR (Plus Tax)

80000 INR (Plus Tax)

1200 USD

1500 USD

Bare Scheme (Raw Scheme)

18 Sq.m (Minimum)

6000 INR/Sq.m (Plus Tax)

8000 INR/Sq.m (Plus Tax)

120 USD/Sq.m

150 USD/Sq.m
EXHIBITOR BADGE BENEFITS
Access to Indywood Film Market Expo

Access to All Lights India International Film Festival

Access to All Networking Events

Access to Panel Discussion Sessions

Access to Conferences

Access to Workshops & Master Classes

Access to Indywood Talent Hunt Events

Access to Indywood Media Events

Entry to International Film Business Awards

Entry to Golden Frames Awards

Entry to Gala Event Functions

Entry to Mr & Miss Indywood

Opening & Closing Ceremony

Delegate Bag, Show Directories and Info Materials
For more details, visit: Indywood Film Market or contact: +91 95 39 00 15 27
---