Indywood Talent Hunt announces National Short Film Competition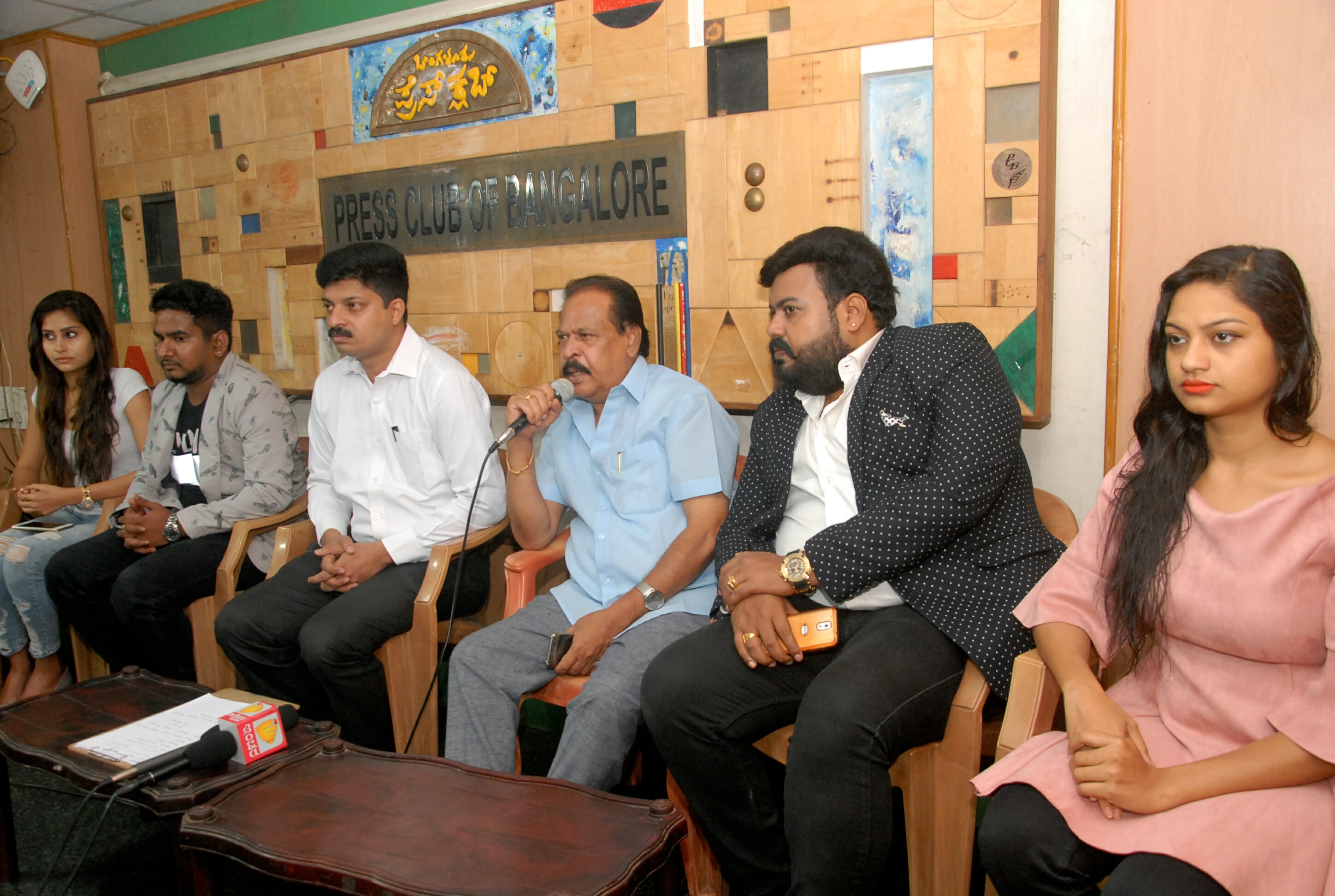 10 billion US dollar Project Indywood chalks out plans to promote young Indian talents
Online registrations have been started and institutions can submit free registrations till 31st July
Karnataka Film Chamber (KFF) to offer full support to Indywood Talent Hunt's mission to promote young talents; The Film Chamber will act as a catalyst to provide opportunities in film industry
Star Book Media joins hands with Indywood Talent Hunt 2018 as operations partner
Bangalore: The National-level short film competition under the aegis of Indywood Talent Hunt, an ambitious initiative promoted by 10 billion US dollar Project Indywood, will be held at Hyderabad from 1st to 4th December 2018.
Anson IJ, COO of Project Indywood announced this at a press conference held here on Friday.
"The fourth edition of Indywood Talent Hunt will be held as a part of the prestigious Indywood Film Carnival from December 1-4, 2018. The response to ITH 2017 was overwhelming, from more than ten thousand registrations we shortlisted three thousand talents from across the country for competitions. This year 27 competitions related to Cinema, Fashion, Music, Dance, Art, Film Making etc will be held. The winners will be rewarded with exciting prizes, cash award and entry to movies," he said.
Hyderabad-headquartered Indywood Talent Hunt (ITH) is a premier national-level platform to discover creative talents in various artistic and cultural domains.
Karnataka Film Chamber pointed out that job opportunities galore in film industry however youngsters are not coming forward to tap the job potential in technical side. "Though film industry requires lot of talents, identifying right people is a gordian knot and we believe Indywood Talent Hunt will be able to deliver right talents for the industry. We will ensure that the talents selected through Indywood Talent Hunt will get enough opportunities," Sara Govind, President of Karnataka Film Chamber said.
On the occasion Indywood honoured Sara Govind for completing three years as the president of Karnataka Film Chamber
"Our country is blessed with lot of talents. However, there is no suitable platforms to showcase their latent skills. Indywood Talent Hunt will be an ideal solution," renowned Sandalwood model Aishwarya Prasad said.
With an aim to provide more opportunities for youngsters to showcase their talents, Bangalore-based Star Book Media Pvt. Ltd, one of the leading casting, media and infotainment companies in the country, also has partnered with Indywood Talent Hunt as operations partner.
Mukesh M Nair, Media Head of Aries Group of Companies and Programming Head of Indywood TV, Koushik B S, Young Kannada Director turned Art Director and Indywood Talent Hunt last year participant, Star Book Media CEO Golla krishna, and Kannada actress cum model Khushi Shetty were also present on the occasion.
For more details:
Website - indywoodtalenthunt.com
Indywood Talent Hunt 2017 After Video -
youtube.com/watch?v=dFm49vRh5js&t=47s​
Indywood Talent 2018 Teaser - ​youtube.com/watch?v=ZXRtJSH_KtU​
---