Hollywood Director Sohan Roy Elected to IATAS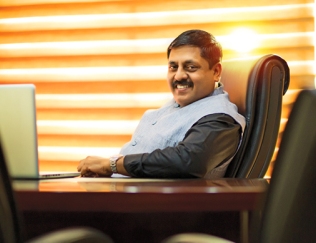 Hollywood director Sohan Roy has been elected as member of the prestigious International Academy of Television, Arts and Sciences (IATAS) as a token of recognition for his significant contributions to media industry exclusively for the marine, medical and movie industries internationally. The main objective of IATAS established in 1969 is to promote excellence in international television. The organization awards international Emmys to the best television programmes produced outside the United States.
The top officials of IATAS have invited Sohan Roy to the next Emmy awards, which is tipped as Oscars for television. Sohan Roy's Hollywood directorial venture Dam999 movie had won many national and international accolades including five Oscar selections. The screenplay of Dam999 movie was added to the permanent core collection in the library of the Academy of Motion Picture Arts and Sciences (OSCARS). Besides, he has pioneered the concept of building dual 4K multiplexes and 4K Atmos home cinemas in less space.
Sohan Roy recently was listed in 'Top Powerful and Influential Leaders' in Middle East 2017 released by Forbes Middle East.
Sohan Roy who is also the founder director of Indywood is the master brain behind Indywood consortium comprising 2,000 billionaires and corporates to invest Rs.70,000 crore in Indian Film Industry. The project aims at initiating 10,000 new 4K projection multiplex screens, 1,00,000 Atmos 4K/2K projection home cinemas, film studios, animation/ VFX studios and film schools conforming to international standards. Indywood TV, upcoming venture of Indywood, will be launched soon. Indywood TV is to be positioned as 24/7 entertainment channel with special focus on movie centric programmes and shows.
---