IFC proudly announces its association with Canara Lighting consecutively for 3 years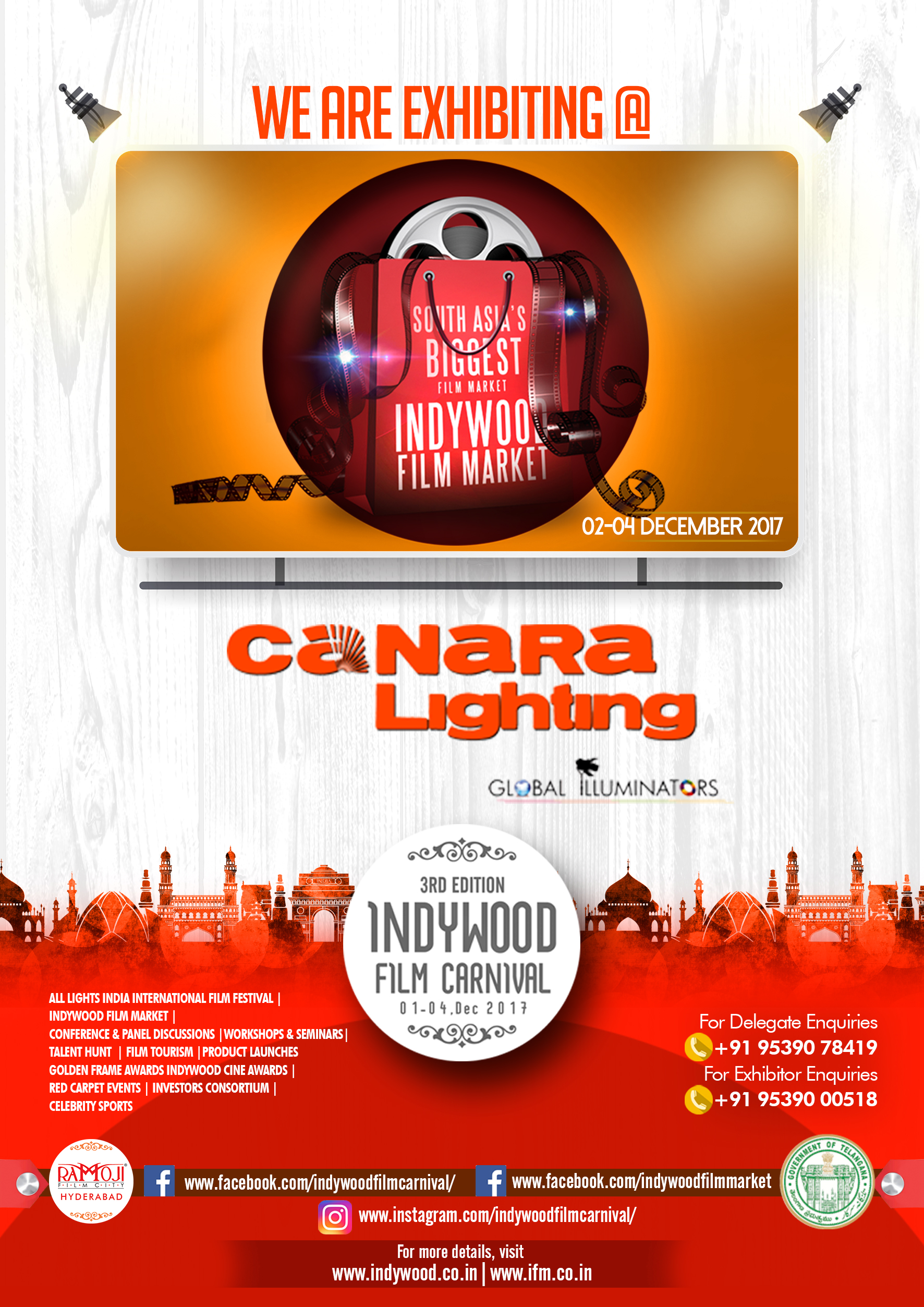 Canara Lighting was established in the year 1972, mainly to cater to the requirements of lighting system for the broadcasting and film industry. During the last 4 decades, Canara Lighting has grown significantly to become an important global player in stage and studio lighting system. A total solution provider in the field of Film & TV studios, Auditoriums, Architectural Lighting, Stadiums and Crash Testing. Canara has a product range which includes lighting fixtures in all technologies from Halogen to CFL, HMI to LEDs. They also produce rigging equipment, both fixed and motorized and cable management systems, dimmers, consoles and various electrical panels.
Apart from an array of products to suit the customer's exact needs, Canara also provides Consultancy, Project Management, Product design, Research and Development. With more than 800 installations across the world, Canara is truly a Global Illuminator.
Indywood Film Carnival is proud to be associated with Canara Lighting consecutively for 3 years as a specialized lighting equipment manufacturer.
To know more about them, visit: canaralighting.com/
---