Save Our Children Campaign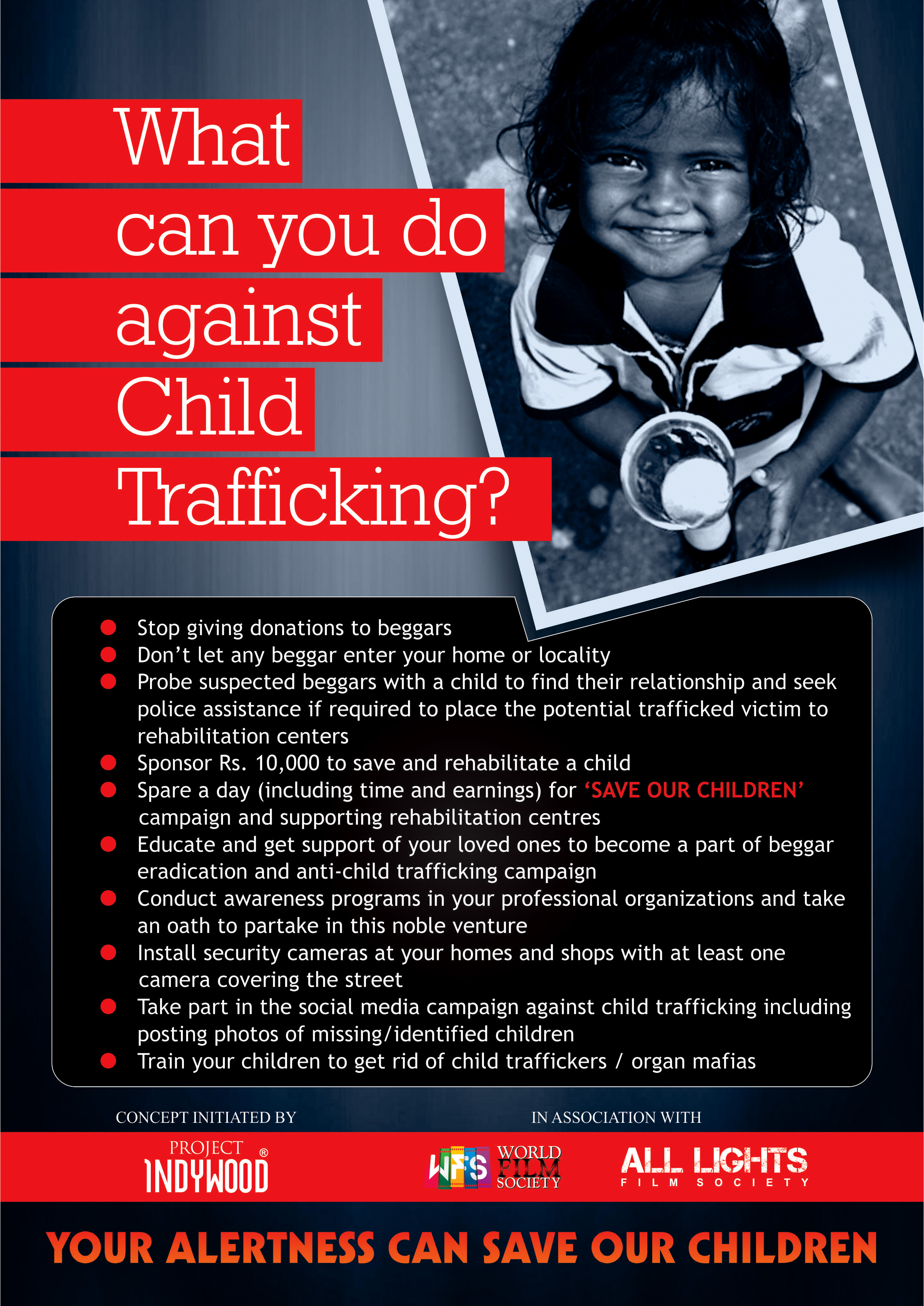 Project Indywood in association with All Lights Film Society and World Film Society have initiated 'Save our Children campaign' to make India – Beggar Free. Tracking child beggars, identifying them and rehabilitate them in support centers is the major agenda of this campaign. Indywood invites interested individuals to take initiative in spreading the word by conducting awareness programs in their professional organizations / locality and take part in the campaign by posting missing children photographs in the below mentioned Facebook page. One can even sponsor Rs. 10,000 towards the campaign where Individual /group/organisation and Rehabilitation centre would be provided gifts worth Rs. 5000 each for saving and rehabilitating such children.
Indywood urges you to Join hands with us as we pledge to Ban Beggars from our city and Save our Children. Let's steer together to keep their innocence intact, and give them what they truly Deserve!
Follow our Facebook page: facebook.com/SaveOurChildrenCampaignByIndywood/
---