Sohan Roy, Founder Director of Indywood elected to CCCI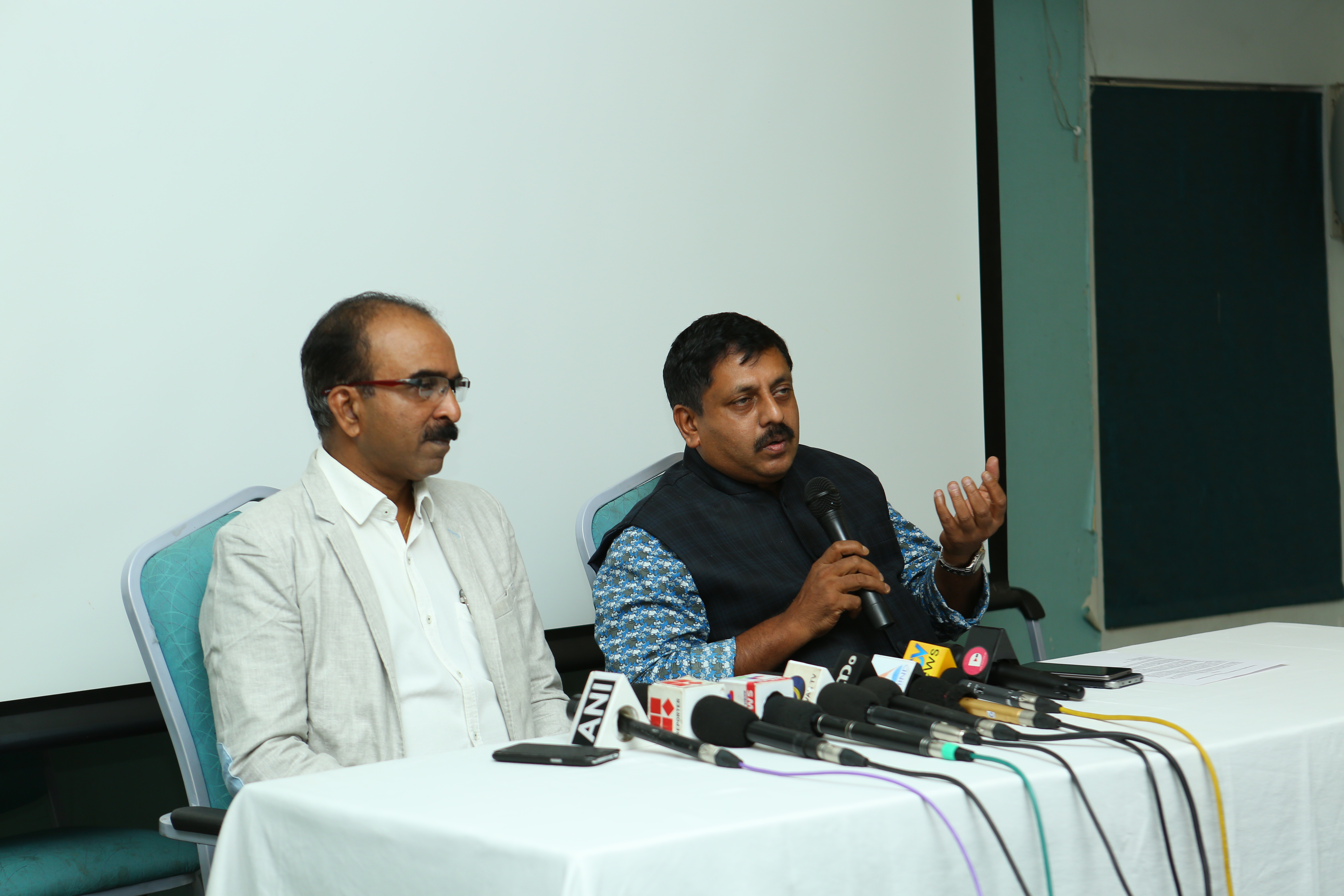 NRI entrepreneur Sohan Roy elected as Advisory Board member of CCCI
UAE-based NRI entrepreneur Sohan Roy, Chairman and CEO of Aries Group, has been elected as the Advisory Board member to the World Council of CCCI (Cosmopolitan Chamber of Commerce and Industries). The news was officially announced by CCCI officials at a press meet held at Trivandrum Tennis Club on Tuesday. Aries Group is one of the largest multinational conglomerates in the Middle East with 45 companies operating in 15 countries across the world.
While commenting on his new role, Sohan Roy pointed out that an international trade body is the need of the hour when laws in various countries are becoming more complex. "CCCI will be an effective and economical solution to do business with various countries easily. CCCI will bring the business community globally under one roof, connecting them all through an International business Directory. CCCI intends to generate global networking opportunities for businesses, enablers and funders focusing on Fair Trade practices and Legal compliances," he said.
CCCI, the world's first International Chamber, is being set up in 30 countries. The world trade body will have offices in New York, London, Dubai, Kuala Lumpur, New Delhi and Cochin. Sujil Chandra Bose, an expat, is the Secretary General of the trade body.
In Trivandrum alone the group runs Aries Plex, India's first dual 4K projection theatre, Aries Vismaya Max Studio, previously owned by actor Mohanlal. The group employs close to 1400 people across the globe and 400 alone in India.
Sohan Roy, director of Hollywood movie Dam999, spearheads 10 billion US dollar Project Indywood which aims elevating Indian Film Industry to global standards in the next five years through a consortium of 2000 Indian billionaires and corporates. He was listed in Top Powerful and Influential Leaders in Middle East 2017 released by Forbes Middle East.
The Rs. 70,000 crore Project Indywood aims at initiating 10,000 new 4K projection multiplex screens, 100,000 2K/4K projection home cinemas, 8K/4Kfilm studios, 100 animation/VFX studios and film schools conforming to international standards.
---