Pattanam Designory receives Indywood accreditation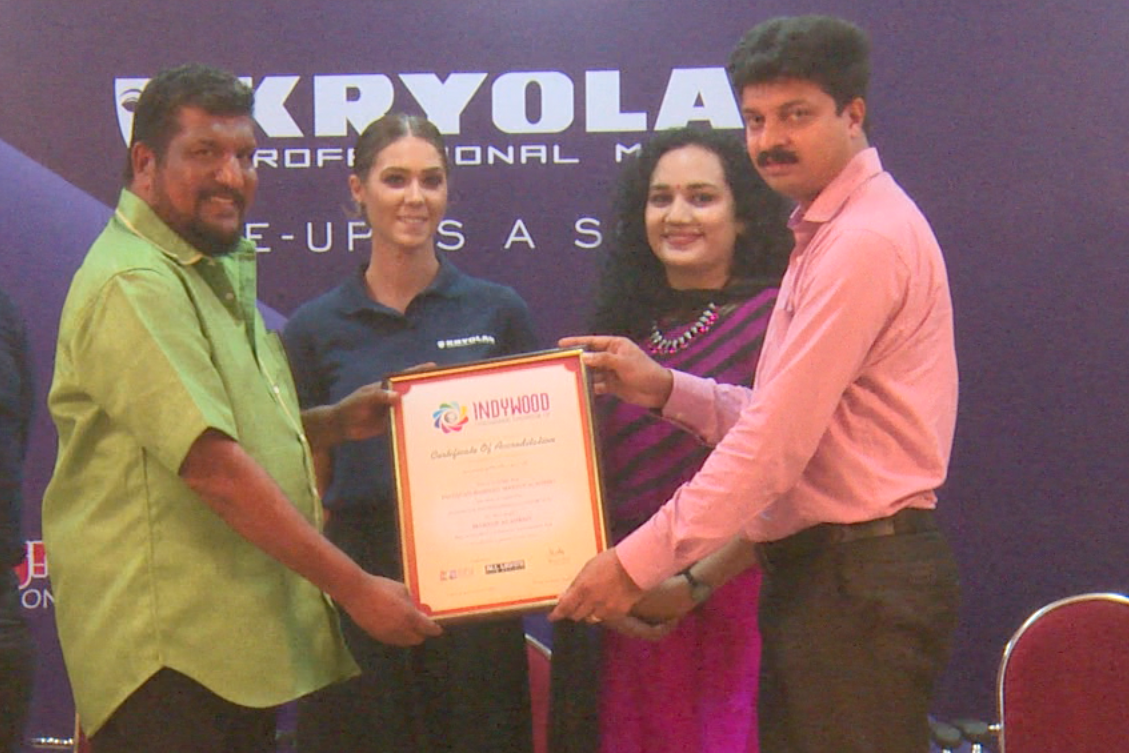 Pattanam Designory, an advanced media/film make up Institute to received Indywood accreditation for its courses and services
Pattanam Designory is run by Mollywood's most famous makeup man Pattanam Rasheed
In a move that is expected to usher in an era of standardization to the Indian film industry, Kochi-based Pattanam Designory, one of the leading makeup institutes in Malayalam film industry, has received the prestigious Indywood accreditation for its popular courses and adherence to quality standards.
Anson IJ, COO, Indywood Talent Hunt handed over the certificate to Pattanam Rasheed at a function held here on Wednesday.
The present accreditation for Pattanam Rasheed Makeup Academy will be a temporary accreditation which is valid for a period of one year.
Run under the supervision of noted make-up man Pattanam Rasheed, Pattanam Designory is an approved center of CTTC (Centre for Trade Testing and Certification of skilled workers) under the Union Ministry of Labour and Employment. The institute is also on the verge of becoming the first in the field of media make-up to be affiliated with the Calicut University.
Anson IJ, COO, Indywood Talent Hunt, which handled the accreditation process said, "Pattanam Designory has been molding makeup professionals, hair stylists, cosmetologists and spa therapists for years now and has helped raise the standard of each of these professions through their creativity. They have trained and contributed many talented makeup artists to the film industry. We are glad to bestow them with the Indywood accreditation."
The courses at Pattanam Designory emphasize the skills required for professional motion picture make-up. Students also get to learn facial contouring using highlights and shadows, correction and concealing techniques, base matching, eye and lip treatments and airbrush techniques.
The Indywood Accreditation is bestowed by the Indywood Entertainment Consortium and is availed upon a multi-pronged examination of the Quality, Merit, Experience, Reputation, Reference, Insurance, Interest and Legal Existence of system/product/organization. Indywood Accreditation is valid for all national and international clients/organizations in the field of media, films, and entertainment. The accreditation is one of the set targets of the USD 10 billion Project Indywood which aims to unite all Indian regional film industries under one umbrella.
---