Indywood's Second CSR Movie 'Aickarakkonathe Bhishaguaranmaar' is a 100% charity venture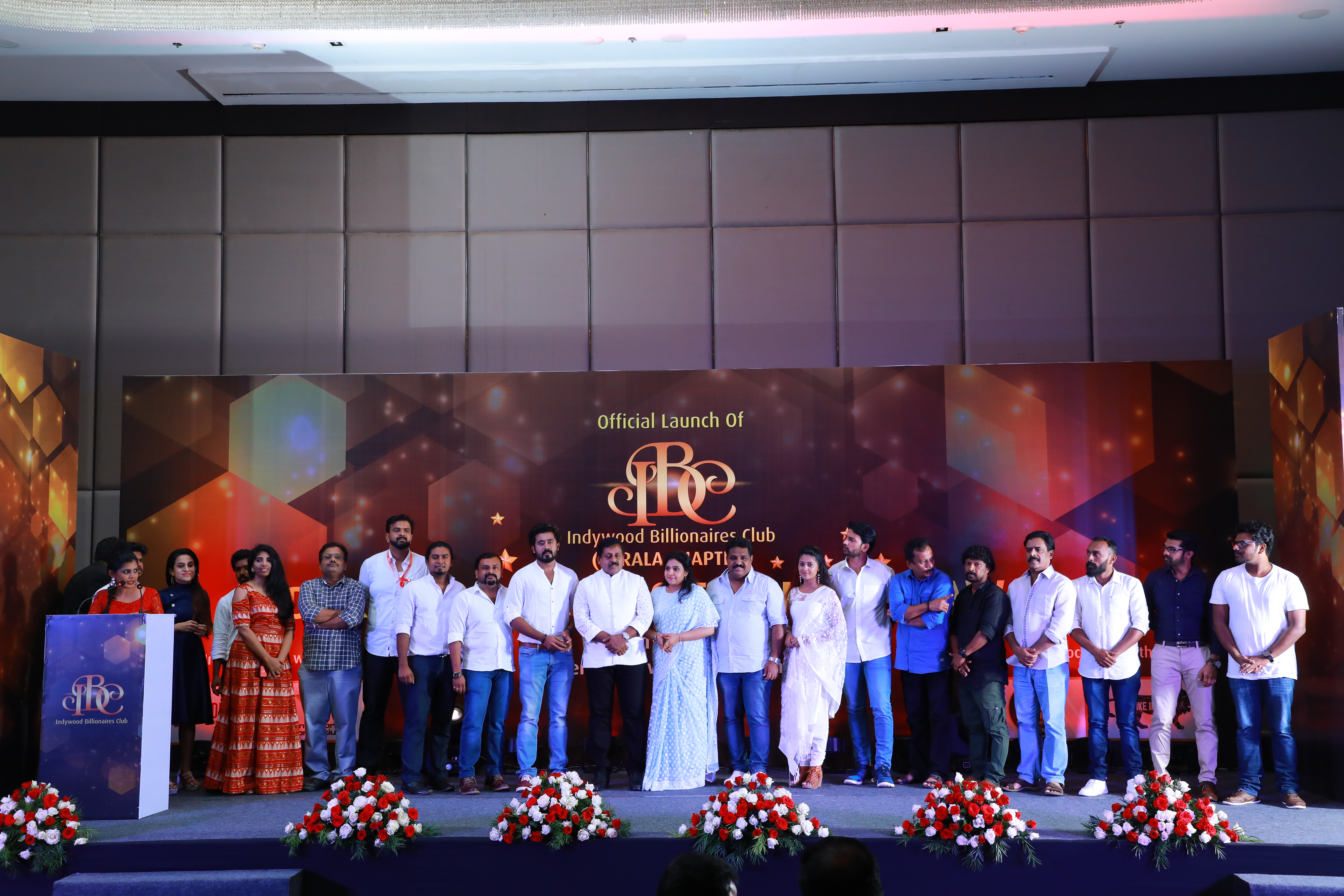 A movie and its crew are gearing up to mitigate the hard times blanketin
God's own country caused by one of the most devastating floods witnessed in history.
Promising100% of the revenue to flood affected people and Film Industry Welfare, " Aickarakkonathe Bhishaguaranmaar" marks a novel exemplar of pacification.
Aickarakkonathe Bhishaguaranmaar" is the second CSR movie initiative by U.A.E based Aries Group by putting to use Corporate Social Responsibility (C.S.R) fund. Decision was already taken by Aries Group to utilize 25% of the income from the movie for upgradation and promotion of film field. The remaining revenue will be used for relief/rescue operations and rebuilding the homes of flood victims. The movie will be released in over 100 major theatres all around Kerala on the October 5th, 2018.
Movie develops from the basic thread of picturizing the life of common people in a village named Aickarakkonam. Talented artists like Vipin Mangalassery, Samarth Ambujakshan, Sinseer Muhammad, Miyashree, Hridya Nijilesh, Lakshmi Atul, Shyam Kurup, Prabhiraj Natarajan, Mukesh M Nair and Basil Jose, chosen meticulously from the national level auditions conducted by Indywood Talent Hunt show bring the characters in the movie to life. Along with them, long celebrated actors Lalu Alex, Shivaji Guruvayoor, Sunil Sukhada, Boban Samuel, Pashanamm Shaji (Saju Navodaya), Jafar Idukki, Kottayam Pradeep, Santhosh Keezhattoor, Seema G Nair and Manju Pathrose are also presenting their incredible acting skills.
Directed by Biju Majeed, the movie is produced by Abhini Sohan in the banner of Aries Telecasting PVT LTD | Project Designer, Lyrics – Sohan Roy | Story, Screenplay, Dialogue: K. Shibu Raj | Co-Production: Prabhiraj Natarajan | Camera: P.C Lal | Editing: Johnson Iringol | Music Director: Biju Ram | Production Controller: Anil Angamaly. Stills: Saji Aleena | P.R.O: A.S Dinesh.
"It is our duty to help Kerala, which is going through its most devastating situation in a century, in every possible way. Aries Group is very happy and proud to be able to do such a service for the state. This is not the first time that we are offering a helping hand to the needy. Aries Group had provided the entire revenue of its first CSR movie 'Jalam' for the homeless in Idukki. Aries Group had also delivered the flood affected people of Kuttanadu with essential commodities," said Sohan Roy, Chairman and CEO of Aries Group.
---