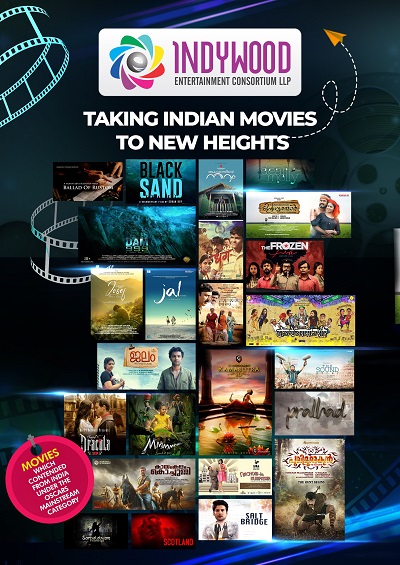 Getting recognitions in an Oscar Level is a dream for all filmmakers. If you are the one who wish to take your movie globally, then All Lights Film Services will be the perfect place for you. Our impeccable film services will help you to climb the stairs of success and glory in a quick and efficient manner.
Getting shortlisted for the Oscar Race is the most prestigious recognition which a filmmaker can attain in his whole career. All Lights Film Services are experts in Oscar Submission, and we will help you to go through all Oscar submitting formalities in a hassle free manner. We are specialized in doing the submission procedures and rigorous nomination campaigns for the Oscars, and have proved our caliber by sending many movies including four Indian Movies for the Oscar qualifying race – DAM999, Saint Dracula 3D, Color of Sky ,Hau De Jara Sa Ushir ,Ballad of Rustom,Kamasutra 3D , Touring Talkies, Dhag, Kapus Kondyachi Goshta, Jal,Salt Bridge,Ammani,Nachom-ia Kumpasar,Pulimurugan, The Frozen Fire,Dear Molly ,Sarpatatwam (The Serpent Wisdom),The Sound Story,Kayamkulam Kochunni And Aickarakkonathe Bhishaguranmaar
All Lights Film Services is also the best guide for people who are talented and have a flair in film making. Our film services will help you to make your dream come true, and the highly sincere approach of our crew will make you reach the heights of success and fame.
Our Oscar Services Include:
Program Design and Execution
Consultation on Deadlines & Strategy
Theater Booking in Los Angeles
Oscar Qualifying Run Press Advertisement Requirements
Consultation on Creative Advertisement Strategy
Screen Credits Form Submission, other category form submissions
Movie Submission Forms for all major categories
Co-ordination with Academy and required documentation to get listed in the ballot list
For enquiries : basil.jose@indywood.co.in | Mob : +91 95390 00518, +91 97476 90291