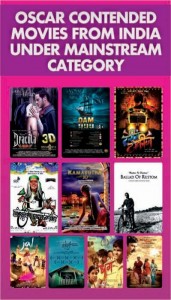 Getting recognitions in an Oscar Level is a dream for all filmmakers. If you are the one who wish to take your movie globally, then All Lights Film Services will be the perfect place for you. Our impeccable film services will help you to climb the stairs of success and glory in a quick and efficient manner.
Getting shortlisted for the Oscar Race is the most prestigious recognition which a filmmaker can attain in his whole career. All Lights Film Services are experts in Oscar Submission, and we will help you to go through all Oscar submitting formalities in a hassle free manner. We are specialized in doing the submission procedures and rigorous nomination campaigns for the Oscars, and have proved our caliber by sending many movies including four Indian Movies for the Oscar qualifying race – DAM999, Saint Dracula 3D, Color of Sky ,Hau De Jara Sa Ushir ,Ballad of Rustom,Kamasutra 3D , Touring Talkies, Dhag, Kapus Kondyachi Goshta, Jal,Salt Bridge,Ammani and Nachom-ia Kumpasar.
All Lights Film Services is also the best guide for people who are talented and have a flair in film making. Our film services will help you to make your dream come true, and the highly sincere approach of our crew will make you reach the heights of success and fame.
Our Oscar Services Include:
Program Design and Execution
Consultation on Deadlines & Strategy
Theater Booking in Los Angeles
Oscar Qualifying Run Press Advertisement Requirements
Consultation on Creative Advertisement Strategy
Screen Credits Form Submission, other category form submissions
Movie Submission Forms for all major categories
Co-ordination with Academy and required documentation to get listed in the ballot list
For enquiries : contact@alfilmservices.com | Mob : +91 9539 000 509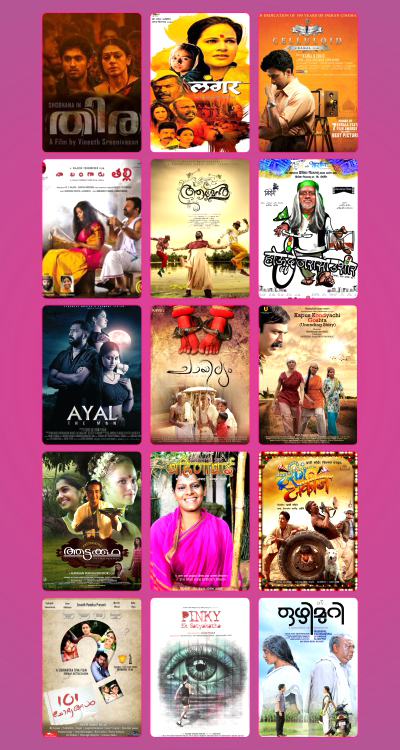 Filmmakers all over the world wish to take their movies to the International level rather than running the same in domestic circuits. One of the best ways to take your movies globally is by screening them in reputed International Film Festivals. Screening in International Film Festivals will open up a new world of exposure and glory, and your movie will get acclaimed all over the world from noted critics. Even though this is the case, most of the filmmakers and producers fails to take their movies to the International Circuit. Lack of planning, improper guidance and busy shooting schedules might be the reason behind the lag in projecting your movies in International Fests. 'All Lights Film Services' comes into picture in this juncture.
If you are a filmmaker or producer who wish to take your movie to the International level, then All Lights Film Services will be the perfect destination for you. Using our service, you can submit your movies in different International Film Festivals, and if your movie gets selected for the festival, we will take care of the online promotions required to advertise your movie in those festival circuits. Once you give the assignment to us, we will take care of each and every steps in submitting the movie to the festival. This allows you to sit back and relax, and as a filmmaker, you will not face any hassles which may arise while promoting a movie in an International Film Fest.
Our services are highly impeccable in all aspects, and you will not get disappointed in any manner. We are exerienced in the arena of Film Festival Consultancies, and our history shows our class and quality. If you have a good movie, and if you wish to present it infront of International audience, then do not hesitate to avail our services. Our International Festival Package will create magic for you and it will take your movie to new heights of fame and glory.
Highlights of our international film festival package
Categorization of festivals according to the movie
Submission and follow-up communications for the movie at different festivals ( Budget package starts with 10 festivals)
Online PR activities for the festival relations
Email promotions during the festival, if movie is selected
Marketing support at the festival
Films will be recognized if and only if it goes global. Your movie might be a present day classic, but it will not be rewarded if you are keeping the reel in an iron box. "Avail the assistance of All Lights Film Services, and project your movie in the global film circuit"
With the launch of Movie Sales, an initiative by the All Lights Film Services, the international film makers can now promote their movies in the Global Markets.The initiative will not only allow the film makers to sell their movie rights in a more customized format, but will also ensure that they receive a comparatively higher amount.
Currently, Film Makers seek the help of a professional sales agent in order to sell their movies in Global Markets.
Services in the Premium Package :
* Publicity campaign releases on Social media
* Online Media Campaign
* Social Media Management for the movie
* Wikipedia creation and updation for movie
* Print Media Campaign
* Lineup listing in movie sales platforms
* Social Media Marketing
* IMDB for Movie
* Individual Marketing Among the Buyers
* Email, Newsletter Campaigns to Industry Database
* Hype generation Campaigns for Online – Offline publicity
* Presenting movie to the buyers and communication with Buyers
* Lead generations, deals and sales from international territories
* Presentation of movie at any International market for presenting it to Buyers