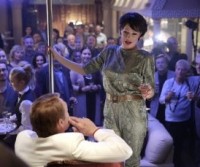 The 22nd edition of Oldenburg International film festival is scheduled from September 16 – 20, 2015. The recent news from this corner is regarding the finalization of opening movie in this year's festival. It has been officially confirmed that Austrian director Elizabeth Scharang's true life drama 'Jack' will open the festival on September 16.
The screening of this movie will mark the German premiere of 'Jack'. This film showcases the real happenings which occurred in the life of notorious killer and poet Jack Unterwegar.
Johannes Krisch is doing the role of the killer poet in this movie. The supporting star cast in this movie includes, Birgit Minichmayr and Corinna Harfouch. All these stars are expected to attend the film's gala premiere.
The world premiere of 'Jack' happened in the Locarno Film Festival which was concluded recently. The film will have its North American premiere at the Toronto Film Festival which is scheduled from September 10 – 20, 2015.
Elizabeth Scharang's first movie was 'In Another Lifetime'. This movie was a critical success, and the same result is expected from 'Jack' as well.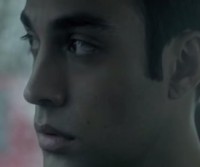 The 23rd edition of Raindance Film Festival is scheduled from September 23rd – October 04th, 2015 at London's Vue Piccadilly. The recent news from this corner is regarding the finalization of lineup for this year's event. It has been confirmed that this year's festival will screen 90 feature films and 200 short films from 48 countries.
This year's festival will open with the world premiere of US spy thriller, 'Newcomer'. This film is directed by Kai Barry, and it stars Screen Star of Tomorrow James Floyd and Anthony LaPaglia in the lead roles.
Some of the other major highlights in this year's Raindance Film Festival includes, the world premiere of 'Rickie Lee Jones: The Other Side of Desire', the United Kingdom premiere of 'Alice in Marialand', and many other new titles from promising British Filmmakers.
The 23rd edition of Raindance Film Festival also holds a special segment which features movies which is based on the most advanced digital world. Alex Winter's 'Deep Web', narrated by Keenu Reaves is one of the major attraction in this year's event. Digital Dissisents, a documentary featuring Julian Assange and Edward Snowden is also another most expected film at this segment.
A series of music documentaries which includes, 'The Poet of Havana', 'Voice of the Eagle: The Enigma of Robbie Basho' will be also part of this festival.
The festival will announce the winners of various sections on October 2nd, 2015. The prizes will be finalized by eminent juries, Sheridan Smith and actor Martin Freeman.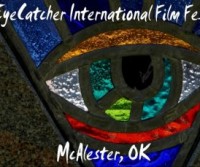 This year's Eye Catcher International Film Festival is scheduled from November 12- 15, 2015 at McAlester, OK. The film festival is widely touted to be one of the fastest growing film events in the country, and the number of spectators who are part of this program is getting increased year by year. The recent news from the corner is regarding the selection of 'DAM 999' in this year's screening list.
'DAM 999', the Hollywood movie directed by Indian Filmmaker Sohan Roy has been selected for screening in this year's Eye Catcher International Film Festival. The movie which showcased an emotional story in the backdrop of an outdated dam has been the hottest festival property from the date of its release, and it is still continuing its dream run in International Film Festival circuit.
'DAM 999' is a movie which is blessed with an ensemble star cast. The film stars Joshua Frederich Smith, Ashish Vidyarthi, Vimala Raman, Rajit Kapoor and Linda Arsenio in the lead roles. Biz TV network headed by the director himself has produced this movie.
The movie stirred up many controversies upon its release in India in 2011. Many people claimed that this movie is based up on the sensational Mullaperiyar issue (a tiff between Kerala and Tamil Nadu, two Indian states), and as a result, the film was banned from screening in Tamil Nadu.
The movie's screenplay was added to the permanent core collection in Library of the Academy of Motion Picture Arts and Sciences, and this clearly indicates the top notch nature of this flick.
Eye Catcher Film Festival screens all kinds of movies which include, Documentaries, Short Films, Full Feature Films, Micro Shots, Scripts and music videos in their festival. The festival organizers are quite confident about the reach of the festival this year, as they have tried their best to make it impeccable in all means.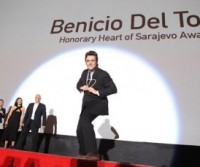 Renowned actor Benicio Del Toro was honored with the honorary heart of Sarajevo award at the Sarajevo Film Festival which was conducted in between August 14-22, 2015. His latest movie 'A Perfect Day' was also screened in the festival. Honorary heart of Sarajevo is widely considered as a reputed recognition. The previous recipients of the award includes big names like, Gael Garcia Bernal, Mike Leigh, Bela Tarr and Angelina Jolie Pitt.
'A Perfect Day' is a Spanish Film which is directed by Fernando León de Aranoa. The film had its world premiere in Cannes' Directors' Fortnight strand. Benicio Del Toro is enacting the role of a veteran field aid worker in this movie. His character tried to resolve a crisis in an armed conflict zone, and it forms the major crux of the movie.
More than 3000 people watched the movie yesterday at Sarajevo Opening Night program.
Three movies of Benicio Del Toro are now awaiting release which includes, 'The Little Prince' (Voice), 'Sicario' and 'Weightless'.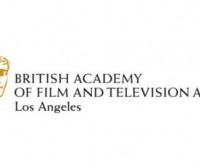 The list of eminent personalities who will be honored at the British Academia Britannia Awards on October 30, 2015 has been announced. The awards will be presented at a grand function at the Beverly Hilton Hotel.
Renowned American actress Meryl Streep will receive the Stanley Kubrick Britannia Award for excellence in film.
Sam Mendes will receive John Schlesinger Britannia Award for Excellence in Directing presented by The GREAT Britain Campaign, while James Cordon will be honored with the Britannia Award for British Artist of the Year presented by Burberry.
BAFTA LA Chairman Kieran Breen told that he is quite happy to kick off the 2015 Awards calendar with a spectacular show that celebrates the never ending partnership between the British and American media industries. He also added that this partnership has produced benign results over the course of years, and the names of honorees are a clear cut evidence of this collaboration. He also express his hope that this will be one of the most exciting shows ever hosted in the history of BAFTA LA.
"BAFTA Los Angeles is proud to honor Meryl Streep's chameleonic genius, Sam Mendes' creative force and James Corden's entertaining ingenuity at this year's Britannia Awards, which is certain to be a spectacular celebration of unique British irreverence, sincerity and cool", said Deborah Kolar and Adam Bialow, British Academy Britannia Awards co-chairs.
Meryl Streep is currently awaiting the release of her movies, 'Ricki' and 'The Flash'. Sam Mendes has crafted the upcoming James Bond movie 'Spectre', while Corden hosts 'The Late Late Show' in CBS.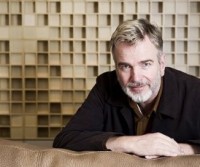 Busan International Film Festival has huge prominence in the International Festival circuit. The 20th edition of Busan Film Festival is scheduled from October 1 – 10, 2015. The recent news from the corner is regarding the honor which Wieland Speck will receive from the event. The Berlinale Panorama director will receive this year's Korean Cinema Award.
This Award is usually given to individuals who have helped and contributed in taking Korean Cinema to worldwide audiences. Busan International Film Festival decided to give this award to Wieland Speck as he screened a total of 29 Korean films in his 23 years at his post.
Some of the previous award winners of this title includes, Cannes' Gilles Jacob, Tokyo Filmex's Hayashi Kanako and Film Society of the Lincoln Center's Richard Pena. Through this achievement, Wieland Speck is joining the elite league of personalities who bagged this reputed honor.
"Korean cinema remains ever surprising, a vivid mirror of its diverse societal developments – which makes selecting for the Berlin International Film Festival so exciting", said Speck.
In the meantime, the festival organizers also announced the names of wide angle juries. Two juries have been appointed to give out BIFF Mecenat Award and the Sonje Award respectively. Artur Liebhart from Poland, Venice-awarded Chinese documentary filmmaker Du Haibin and young Korean director Kim Dong-ryeong forms the Mecenat Award Jury panel.
Renowned Japanese director Suwa Nobuhiro, Korean actress Kim Ho Jung and SXSW programmer Claudette Godfrey are there in the Sonje Award jury panel.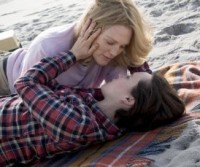 Peter Sollet's 'Freeheld' is one among the three titles which has been recently chosen for the official selection competition at the upcoming San Sebastian International Film Festival. The festival is scheduled from September 18 – 26, 2015.
'Freeheld' stars Julianne Moore and Ellen Page in the lead roles. The film showcases the story of Laurel Hester, a Police Officer who is diagnosed with terminal cancer. At this point of distress and utmost madness, Laurel now starts her journey to achieve the pension benefits, so that she can pass it on to her domestic partner.
The movie will have a world premiere at the Toronto Film Festival which will begin on September 10, and will run through September 20. Through the recent selection in San Sebastian, 'Freeheld' is now one among the several titles which will compete for Golden Shell.
'Back to the North' directed by Chinese filmmaker Liu Hao is another film which has been chosen for the official selection competition recently. Liu Hao is not a new name in San Sebastian, as his movie, 'Addicted to Love' played in the official selection in 2010.
The movie showcases the life of a young girl who suffer from a terminal illness. As she think that no one will be there to take care of her parents after her demise, she compels them to think about another child, even though the one child policy remains in the country.
The White Knights from Belgian filmmaker Joachim Lafosse is another film which was selected recently for the competition. The film showcases the much debated Zoé's Ark controversy.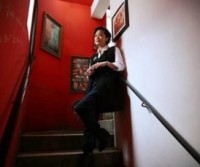 Busan International Film Festival has unquestionable dominance in the International Film Festival circuit. This year's festival is being scheduled from October 1st – 10th, and it will run long with the Asian Film market which will be conducted from October 3rd – 6th. The recent news from the corner is regarding the unveil of Jury Panel in the 'New Currents' section.
Acclaimed Taiwanese actress and filmmaker Sylvia Chang will lead the jury panel in the New Currents section. Sylvia Chang is not a a new name in the land of Busan. Her Golden Bear-nominated '20 30 40′ was screened in Busan's 'A Window on Cinema' section in 2004.
The jury panel members who will join Sylvia are all eminent personalities. Indian director Anurag Kashyap who has made acclaimed films like, Black Friday, Dev.D and Gangs of Wasseypur I & II will be a member of this year's jury panel.
Acclaimed German actress German actress Nastassja Kinski, Korean director Kim Tae-yong and Stephanie Zacharek (Chief Film Critic in Village Voice) are also part of the jury board.
$ 30,000 each will be given to two films from the Asian section who comes out with flying colors.
This year, the festival has included a special segment called 'Asian Cinema 100′ which is meant for 'celebrating Asian Cinema legacy'. The festival will screen top 10 movies in this list of 100 along with a book of information and reviews. There are two ties this year, and this makes the total list eleven.
Please scroll down to read the complete list of top 10 Asian movies which will be screened in this year's festival.
1. Tokyo Story (1953) Yasujiro Ozu (Japan)
2. Rashomon (1950) Akira Kurosawa Akira (Japan)
3. In The Mood For Love (2000) Wong Kar Wai (Hong Kong)
4. The Apu Trilogy (1955) Satyajit Ray (India)
5. A City Of Sadness (1989) Hou Hsiao-Hsien (Taiwan)
6. Seven Samurai (1954) Akira Kurosawa (Japan)
7. A Brighter Summer Day (1991) Edward Yang (Taiwan)
8. Spring In A Small Town (1948) Fei Mu (China)
9. Still Life (2006) Jia Zhangke (China)
10. The Housemaid (1960) Kim Ki-young (Korea)
11. Close-Up (1990) Abbas Kiarostami (Iran)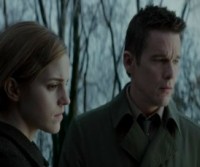 Acclaimed Spanish Filmmaker Alejandro Amenabar's 'Regression' has been selected as the opening film for the upcoming San Sebastian Film Festival which will run through September 18 – 26, 2015. The movie will be screened 'Out of Competition'.
The movie is a stout thriller, and it stars Ethan Hawke and Emma Watson in lead roles. The movie showcases the story of a father who is accused of sexual assault which he has no memory of committing.
Fernando Bovaira, producer of the movie told that he is very happy to conduct the screening of 'Regression' in San Sebastian Film Festival. He also added that under the guidance of festival director Jose Luis Rebordinos, San Sebastian Film Festival is affirming its strong position in the International Film Festival circuit.
According to Bovaira, 'Regression' is a very complex movie just like all other movies directed by Alejandro Amenabar. He made it clear that this movie is a high voltage psychological thriller with elements of drama and horror blended nicely.
Bovaira also opened up about the lead actors, Ethan Hawke and Emma Watson. "He's a great actor and also a great guy. Emma had expressed her wish to work with Alejandro so it was quite easy to make a deal in the end", said Bovaira.
'Regression' is been presented by Telecinco Cinema. a Spanish-Canadian production by MOD Entertainment, MOD Producciones, Himenóptero, First Generation Films, Telefónica Studios and Regression A.I.E.
The film will hit the screens in Spain on October 2nd and it will be soon followed by releases in United Kingdom, Italy, Germany, France and Korea.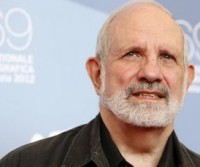 Brian De Palma, renowned American filmmaker who is widely considered as one of the pioneers who instigated American New Wave Movement will be honored with the Venice International Film Festival's Jaeger-Le Coultre Glory to the Filmmaker 2015 Award. This award is usually given away to impeccable filmmakers who made significant contributions to contemporary cinema.
Brian De Palma will receive the award in a grand function which will be conducted on September 09, at Sala Grande (Palazzo del Cinema). The award ceremony will be soon followed by the world premiere of documentary 'De Palma'. The documentary will finely narrate the career of Brian De Palma which has been running bright even after 55 years. Intimate conversations between filmmakers on Del Palma's career are also the part of this film. Noah Baumbach and Jake Paltrow has directed this documentary.
Brian De Palma has been an active ingredient in Venice International Film Festival for seven years. His first representation in Venice was long back in 1975 when his crime thriller, 'Blood Sisters' was screened in the event.
'Blow Out' was screened in 1981 in the section Mezzogiorno/Mezzanotte. The screening of 'Untouchables' in 1987 was in the out of competition section. 'Raising Cain' was the closing film in the 1992 festival. De Palma's 'Black Dahlia' opened the festival in 2006, 'Redacted' and 'Passion' were in the competition section on 2007 and 2012 respectively.
"The child of an artistic era (the '70s) full of innovative ferment, Brian De Palma has made a name for himself as one of the most skillful directors in constructing perfect narrative mechanics with great creative freedom, experimenting with new technical solutions, rejecting the classic rules of the language, abandoning himself to aesthetic virtuosity, and celebrating his favorite authors", said Alberto Barbera, the Festival Director.
Alberto also added that films directd by Brian De Palma has that extra trapping ability which is capable to capture the minds of audience. "When watching a movie by Brian De Palma, we revert to being basic spectators. Although our eyes are wide open to avoid falling into the trap", added Alberto.
As of now, Brian De Palma has directed more than 30 films. Some of his noted directorial ventures include, 'Scarface', 'The Untouchables', 'Mission: Impossible', 'Mission to mars' etc.