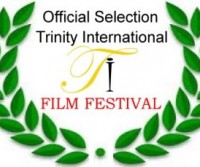 "Jalam" , the Malayalam movie directed by M Padmakumar has been selected for screening at the Trinity International Film Festival. The festival is scheduled from August 21 – 22, 2015 at Inkster, United States of America.
Jalam is a real life story of Usha and Jomon who lives underneath Thazhathangadi Bridge, Kottayam. The film finely depicts the story of a family who faces threat to their existence during rainy seasons. 'Jalam' is considered to be India's first charity film which addresses the issues of landless people. The revenue achieved by screening this movie will be used for the rehabilitation of the people who lives in a pathetic state.
S Suresh Babu has written the story and script of this movie. The movie is being produced by Sohan Roy, the young filmmaker known for his Hollywood directorial 'DAM 999′.
Trinity Film Festival is now one of the fastest growing film festivals in USA. The festival was co founded by Detroit based filmmakers in 2007. The festival was known as Trinity Film Coalition (TFC) Film Festival in the earlier days, and in 2013, it was renamed to Trinity International Film Festival.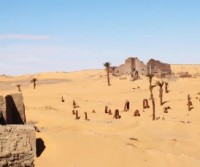 Algerian filmmakers came out successfully at the Locarno's Open door co production Lab which was dedicated to the Maghreb region this year. The awards were handed out yesterday.
Narimane Mari's Le Fort Des Fous won the The Open Door's production grant which was worth $ 30,465. This film is being produced by Allers Retours Films. Corin Castell is co producing this movie in the banner of Centrale Electrique.
Karim Moussaoui's debut feature En Attendant Les Hirondelles won the CNC's grant worth $ 10,900. Philippe Martin and David Thion's Les Films Pelléas is co producing this movie.
One of the most awaited grant this year was the newly created the newly created Prix MAD Solutions. This prize includes, financing of PR, mareting and press and publicity services for a film. This award was handed over to Yanis Koussim for his movie 'Ruqya'.
"We believe the Maghreb countries have rich ideas and content, which deserve a region-wide release across the Arab world", said Alaa Karkouti, co founder and managing partner of MAD Solutions.
He also added that this year witnessed strong competition in the Open Door Section, and as a result, MAD Solutions gave away awards to two ventures. The second award went to Tunisian-French project L'Amour Des Hommes which is being directed by Mehdi Ben Attia.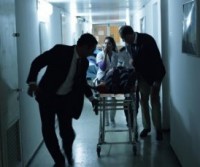 'Rabin: The Last Day', the Israeli film which depicts the real life murder of Former Israeli Prime Minister Yitzhak Rabin will have its world premiere at this year's Venice International Film Festival. This year's festival is scheduled from September 2nd – 12th and 'Rabin: The Last Day' will be screened in the competition section of the event.
The recent news from the corner is regarding the selling of its International rights. Indie Sales, a Paris based company has bagged the International Sales rights of this movie.
'Rabin: The Last Day' is directed by Amos Gitai. The film is basically an emotional drama, and it will finely depict the events which leads up to the murder of then Prime Minister Yitzhak Rabin. The movie will also showcase the events which happened post death which includes, the Shamgar Commission of Inquiry.
Amos Gitai is not a new name in the Venice International Film Festival. Five of his previous movies, Berlin-Yerushalaim (1989), Eden (2001), Alila (2003), Promised Land (2004) and Ana Arabia (2013) have been nominated for 'Golden Lion'.
Gitai has written the script of this movie along with his regular partner, Marie-José Sanselme. The shooting of the movie was carried out in various parts of Israel which includes, Rabin Square and the settlement of Kedumim in the West Bank.
Amos Gitai considers 'Rabin: The Last Day' as his most substantial project after the 2000 war drama 'Kippur'.
United King, the distributor of the movie in Israel is planning to release this flick on October or early November. The distributors are planning to release the movie as a memoir to Rabin whose 20th Death anniversary is on November 04.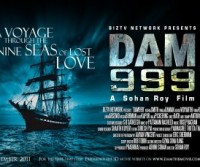 Another International Film Festival is a different film event which tries to focus on traditional film making, where the story and characters are basically used to draw the audience towards the movie. This year's 'AIFF' will take place at Micon Downtown Budget Cinemas, Wisconsin on November 13-14, 2015. Recent news from this corner is regarding the selection of Sohan Roy's 'DAM 999' for this year's screening.
'DAM 999' as we all known is one of the most demanded flicks which has been receiving huge amount of appreciations and accolades from film festival circuits for the past four years. The movie's demand in festival platforms is still on the higher side, and its selection in AIFF clearly indicates this trend.
'DAM 999' showcases an emotional story in the backdrop of an outdated dam. The film also finely depicts the ancient concept of Indian Navarasas and Ayurveda. Ashish Vidyarthi, Joshua Frederich Smith and Vimala Raman are the key actors in this movie.
AIIFF is a fund raiser for Chippewa Valley Community Television. The funds obtained through this festival will go directly to helping Chippewa Valley Community Television.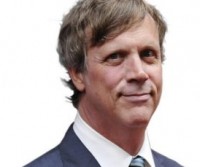 Todd Haynes, renowned American Independent Filmmaker and screenwriter has been selected receive the Director Tribute at the 25th Annual IFP Gotham Independent Film Awards. The Award ceremony will be conducted in New York on November 30, 2015.
As per the film festival norms, the Director Tribute award is usually given out to a veteran filmmaker with unique vision who has made a significant contribution to the motion picture industry.
The career of Todd Haynes is bit cinematic in nature, and it has some ups and downs which are quite common in the life of all legendary personalities. During 1987, he made his first noted short film, 'Superstar: The Karen Carpenter Story'. This short film showcased the life of American Pop Singer Karen Carpenter, and Todd narrated the story with the help of Barbie dolls.
His debut feature film 'Poison' was released in 1991. The movie won the grand jury prize at the highly competitive Sundance Film Festival. Some of his other movies includes, 'Safe', 'Velvet Goldmine', 'Far From Heaven' and 'I am not there'.
Todd Hayne's latest film is 'Carol'. The movie had its world premiere at the Cannes on May 17, 2015. The film will have a theatrical release in United States of America on November 20, 2015.
'Carol' will showcase the story in the backdrop of early 1950 where young women of 20 years fall flat for an older married woman. The movie stars Cate Blanchett, Rooney Mara, Sarah Paulson, Kyle Chandler and Jake Lacy.
With the addition of Best Script award, this year's Gotham Independent Film awards will give out awards in eight categories which includes, best feature, best actress, best actor, best documentary, Bingham Ray Breakthrough Director, breakthrough actor and audience award.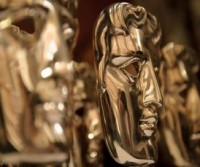 The British Academy of Film and Television Arts better known as BAFTA has revealed the key dates for next year's British Academy Film Awards. As reported earlier, the much celebrated award ceremony will take place on February 14, 2016 at the Royal Opera House in London's Covent Garden.
Films which are been released in United Kingdom between Jan. 1, 2015, and Feb. 12, 2016 are eligible to submit the entries for next year's awards. November 09, 2015 is the entry deadline, while the round one voting will start from December 09, 2015. Before December 17, 2015, the qualified films should get screened in front of BAFTA panel members.
Please read down to know more about the complete key dates in next year's BAFTA program.
Nov 9 – Entry deadline
Dec 9 – Round One voting opens
Dec 17 – Qualified films must screen to BAFTA members before this date
2016
Jan 4 – Round One voting closes (12.00 GMT)
Jan 6 – EE Rising Star Award Nominations Announcement
Jan 8 – Nominations Announcement; Round Two voting opens
Feb 10 – Round Two voting closes (18.00 GMT)
Feb 12 – Latest date for entered films to have been on general release
Feb 14 – EE British Academy Film Awards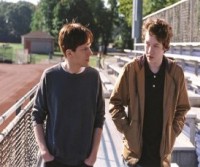 Norwegian International Film Festival has an unquestionable place in International Film Festival circuit. The event usually garners huge number of spectators from all corners of the world, and many eminent personalities in World Cinema used to walk the Red Carpet. The 43rd edition of this festival is scheduled from August 16 – 21 in Haugesund.
The festival organizers have announced that Norwegian films will open and close the festival this year. Nordic disaster movie 'The Wave' will open this year's festival. The screening will mark the world premiere of the flick, and the makers have huge expectations when it comes to audience response. The movie is directed by Roar Uthaug and it is based on real predictions of a natural disaster, based on events from 80 years ago.
Joachim Trier's 'Louder Than Bombs' has been finalized as the closing film for the festival. The movie stars Jesse Eisenberg in the lead role. 'Louder Than Bombs' will portray the emotional story of a father and two sons who confronts their feelings of their deceased wife and mother.
Festival director Tonje Harderson is quite happy about the inclusion of more Norwegian films in the festival. "I am very happy to see that local cinema is so well represented, and in so many genres", said Tonje.
"It is indeed a pleasure to welcome the grande dame of Danish film and theatre Ghita Nørby, and Danish director Bille August, with their films in the main programme", added Tonje.
The presence of a Bille August movie has enhanced the fame of this year's festival. His movie 'Silent Heart' will conclude the Scandinavian part of the main selection. The movie showcases the story of a family who joins together for a day to take care of a family member who is suffering from an incurable disease. Ghita Norby, Morten Grunwald, Paprika Steen and Danica Curcic are doing prominent roles in this movie.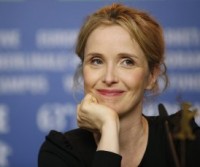 Julie Delpy's Lolo, a high profile comedy starring herself and Dany Boon will be priemiered at Venice Film Festival(Sep 2-12).The number of titles in competition at the independently run section of the Venice Film Festival is now 11.
The world premiere of the film, which will go on to the screen at Toronto has been secured by Venice Days following an agreement with international distributor Wild Bunch.
Delpy, star of Richard Linklater's Before… trilogy, has written and directed Lolo . The satirical comedy centres on fortysomething workaholic Violette (Delpy), who finds romance while on a spa vacation.
But once back home, the pair have to deal with Lolo, Violette's brainy, tyrannical son, who has no intention of relinquishing his own control over the family, and the emotions of his mother.
Delpy's previous features as director include 2 Days in New York(2012), Skylab (2011), The Countess (2009) and 2 Days In Paris (2007).
Venice Days general delegate Giorgio Gosetti said of Lolo: "Julie Delpy's latest impressive effort packs three fundamental aspects of our programme into a single title: a focus on women's creativity, a passion for comedy and films that combine intelligence and entertainment – a trademark of French cinema, which has always loomed large on Venice Days lineups."
Venice Days had been unveiled its with Dani de la Torre's debut thriller Retribution, starring Luis Tosar, set to open the strand.
French director Laurent Cantet will preside over the jury that will award the Venice Days Award worth $21,000 (€20,000) to the top competition title.
Competition entries will also view for the section's audience award, while all first works are eligible for Venice's Luigi De Laurentiis prize for best first work across all the Venice festival sections.
VENICE DAYS 2015 COMPETITION
Arianna, Carlo Lavagna (Italy)
As I Open My Eyes, Leyla Bouzid (Fra-Tun-Bel)
Early Winter, Michael Rowe (Aus-Can)
First Light, Vincenzo Marra (Italy)
Island City, Ruchika Oberoi (India)
Klezner, Piotr Chrzan (Poland)
Lolo, Julie Delpy (France)
Long Live The Bride, Ascanio Celestini (Ita-Fra-Bel)
Retribution, Dani de la Torre (Spain)
The Memory of Water, Matias Bize (Chile)
Underground Fragrance, Pengfei (China)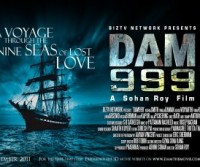 Oscar contented movie DAM999, directed by Sohan Roy has been recently selected to the first ever Global Revolution festival which runs from August 28-30 in New York. The film will be showcased under world Cinema category of the festival.
With immense praise and appreciations pouring in from various film circuits DAM999 has no doubt, made a special place in the hearts of people across the world. The science fiction disaster film is based on the award winning short documentary 'Dams- The Lethal Water Bombs' and the Banquio dam disaster of 1975 that claimed the lives of 250,000 people in china and anticipated calamity for outdated dams in the world.
DAM999' in recent times have headed to many film festivals and garnered huge accolades worldwide. It's array of awards and appreciations includes5 Oscar selections in 3 categories (original score, original song and best picture), the only official selection from India at the Golden Rooster Award, Award of excellence for the Motion Picture Sound Track and Award of Merit for Original Score by Global Music Awards 2012 , Best International Feature Film, Special Jury Award, Best Movie of the Festival at International Film Festival for Environment, Health, and Culture 2013, declared Best English Film at Sangli Film Festival and adjudged as 'Judges Favorite' at International Film Festival – Antigua Barbuda.
Apart from these, 'DAM 999' has also been selected for screening at various global film festivals such as Tehran Film Festival, 10th Anuual Salento Film Festival, Jaipur International Film Festival, Kuala Lumpur Eco Film Festival, Malaysia, Chain NYC Film Festival, USA, Louisville's International Festival of Film, USA and Trinity International Film Festival, USA.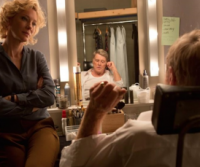 The 'Rathergate' drama Truth starring Robert Redford and Cate Blanchett will open in New York and Los Angeles on October 16.
"Rathergate" refers to the drama surrounding the story, reported by Mary Mapes and Dan Rather for CBS, that President George W. Bush might have been AWOL from his service in the National Guard for over a year during the height of the Vietnam War. Encapsulating perhaps the final time longer wounds from the Vietnam War would impact U.S. electoral politics, the news rocked the contentious 2004 presidential race, coming just as Democratic candidate John Kerry was facing accusations of falsehoods about his own military service. Very quickly, the authenticity of primary documents obtained for the report was called into question by several experts, ultimately leading to the the discrediting of the entire story. In the ensuing fallout, Mapes was fired and rather forced into retirement.
The report was subsequently discredited by the government, led at the time by George W Bush, and led to the ruining of Rather's career and the firing of Mapes.
The incident sparked an ongoing dialogue about journalism, big media and government interference.
The film 'Truth' has not been part of any autumn festival line-up announcement so far and could be a target for Telluride given the pedigree of the cast and the participation of SPC, whose films often premiere in Colorado.
James Vanderbuilt's directorial debut from his own screenplay is based on Mapes' 2006 book Truth And Duty and also stars Topher Grace, Elisabeth Moss and Dennis Quaid.
Bradley Fischer and William Sherak of Mythology Entertainment produce alongside Doug Mankoff and Andy Spaulding of Echo Lake Entertainment and Brett Ratner of RatPac Entertainment.